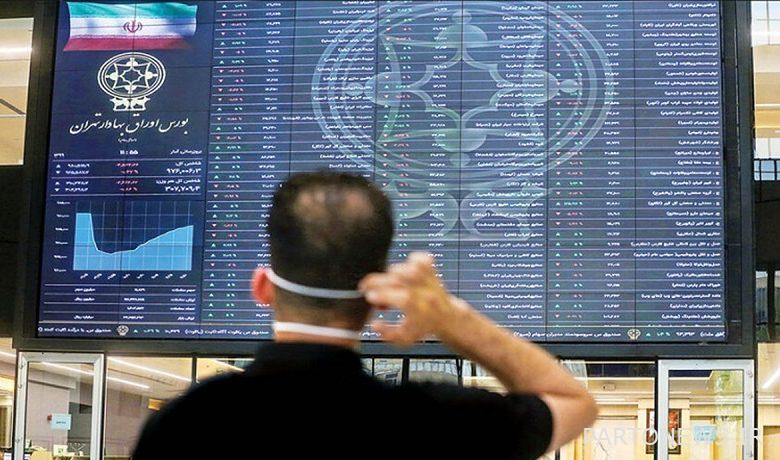 The capital market was covered with greenery at the same time as the legal meeting with the Minister of Economy and the entry of 230 billion tomans of money by this part of the market. However, the remarks of the Minister of Economy show that the reform of pricing in the stock market is the main goal of the Ministry of Economy and three other government agencies to get the capital market out of the current negative situation.
As the decline of the total capital market index to the bottom of the quarter on Sunday, the criticism of it peaked, yesterday this direction changed and the shareholders witnessed the growth of 21 thousand 112 units of the total index and the growth of 3121 units of the weighted index. They were.
However, reports indicate that yesterday, the eleventh day of the withdrawal of real shareholders from the stock market occurred with a figure of more than 230 billion tomans, and therefore, this growth of the index should be attributed to the legal account. Of course, this issue was not too far from expectation, because like the previous times, yesterday, the activists of this market segment had a meeting with the governments!
The government seeks to cover the deficit by generating assets
However, the meeting, which was attended by the Minister of Economy and 30 market holdings and legal entities, contains new and important points about the government's new decisions for the capital market.
"Conclusive evidence shows that the capital market has the highest returns in the long run compared to rival markets, and we look at the professional and long-term market," Khandouzi, the economy minister, was quoted as saying by Tasnim. »
He went on to respond to the recent suspicion of financing the government budget deficit through debt securities, saying: From inaccurate information. "From now on, the government will increasingly seek to compensate for the budget deficit by generating assets and selling surplus property."
"The chairman of the Supreme Exchange Council said that our plan is to make the economy predictable and eliminate harmful pricing to the market in the exchange industry." The news of changing the car pricing system will be announced by the Ministry of Silence soon. "
"I am looking to anticipate the acceptance of key rates in the economy and, of course, the stock market in order to remove market uncertainty," Khandouzi said. In the past, big mistakes have been made for frequent changes in feed prices and exchange rates of banks and refining rules and public calls for direct participation. "Let's be."
Purchase of 25,000 billion funds from the market this year
On the other hand, the head of the stock exchange organization explained other aspects of the current market situation and longer-term plans to stabilize the market.
According to Fars, Eshghi described the increase in transparency in information and financial statements as the first plan to stabilize the capital market.
The head of the stock exchange organization further said that the second action of this organization to improve market stability was the stronger presence of marketing funds and investment funds to buy stocks. He informed of the desire of large companies to buy shares in the current situation and added: "Since the beginning of the year, 25,000 billion tomans have been purchased from the capital market only by the funds for marketing, market development and stock investment."
Source: Khorasan Newspaper