bourse
Economical
Next week's market forecast / Will the value of stock trading increase?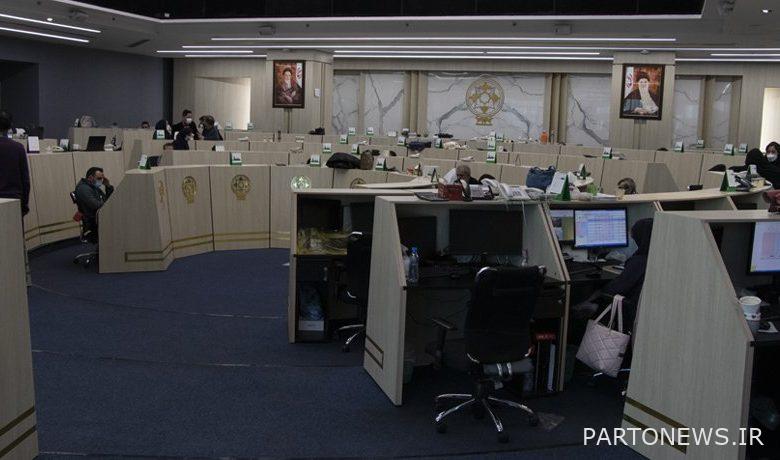 According to Tejaratnews, at the end of mid-June, the total index Exchange It stood at 1,541,000 units, down 1.47% from the previous week.
On the other hand, all 12 market indices were negative and the value of trades decreased by about five percent. Accordingly the total value of transactions Exchange In the past week, it increased from 28 thousand and 762 billion tomans to 27 thousand and 88 billion tomans.
The value of transactions in the debt market decreased by 1.29 percent compared to last week and reached 1,258 billion tomans from 1,275 billion tomans. Also, the value of derivatives market transactions decreased by 39.60% from 38 billion tomans to 23 billion tomans.
Is the stock market growing?
The first two days of next week are official holidays and activities Exchange It starts on the third day of the week, Monday, and shareholders have practically three working days. Considering the transactions of the previous weeks and days, it can be said that the shareholders are acting with a little caution this week, and accordingly, the stock market trend will be balanced. But the value of transactions is likely to increase.
"The value of stock exchange transactions has been declining over the past week," said Payam Eliaskordi, a capital market expert. This value was less than five hemat (one thousand billion tomans) and this issue indicates a change in the situation of the capital market. The whole index moves from its price floor and rises. This trend had started before 1401 and was accompanied by an increase in the value of transactions and reached its peak in the middle of the route, ie more than eight efforts (one thousand billion tomans). The value of our trades will probably increase in a few business days next week.
Based on the forecasts of experts and the study of capital market trends, it seems that the trend Exchange Next week will be balanced and accompanied by an increase in the value of transactions.
Read the latest capital market news on the Trade News page.