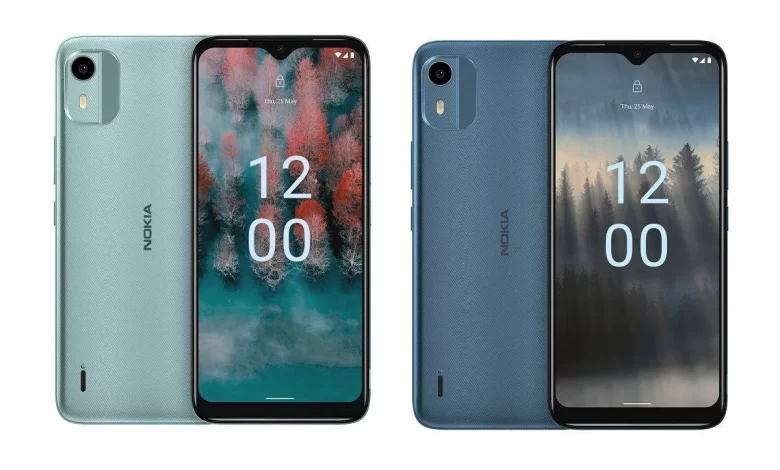 HMD Global company unveiled the Nokia C12 budget phone in January of this year, and its Pro model was introduced a while ago. Now the new member of this family has arrived: Nokia C12 Plus with 4000 mAh battery.
Nokia C12 Pro is basically the same as the standard version with a bigger battery. While the standard version is equipped with a 3000 mAh battery, the Pro model has a 4000 mAh battery. now Model plusIt is the same as the Pro version with a different configuration of RAM and internal memory, although this does not mean an increase in RAM or internal memory.
Technical specifications and price of Nokia C12 Plus
While Nokia C12 Pro is sold in two versions with 2.3 GB of RAM and 64 GB of internal memory, the Plus model is available to users in only one version: 2 GB of RAM with 32 GB of internal memory. Of course, it should be said that this device supports a memory card with a maximum capacity of 256 GB.
The new Nokia phone is listed on its official website in India with an octa-core Unisoc processor. While the name of this chip has not been specified, we know that its four cores have a maximum frequency of 1.6 GHz. Considering this, we are probably dealing with the same SC9863A1 chip used in the standard and Pro models.
Nokia C12 Plus is equipped with a 6.3-inch screen with HD+ resolution, a single 8-megapixel main camera, a 5-megapixel selfie camera and the default operating system Android 12 Go Edition. This device also has a 3.5 mm headphone jack along with a microUSB port.
Currently, we do not know when the new Nokia phone will enter the market, however, its price in India will be 100 dollars. This price is a bit strange; Because the Nokia C12 Pro with 3GB of RAM and 64GB of internal storage is priced at $90 in India. So maybe HMD Global will reduce the price of Nokia C12 Plus at the time of launch.