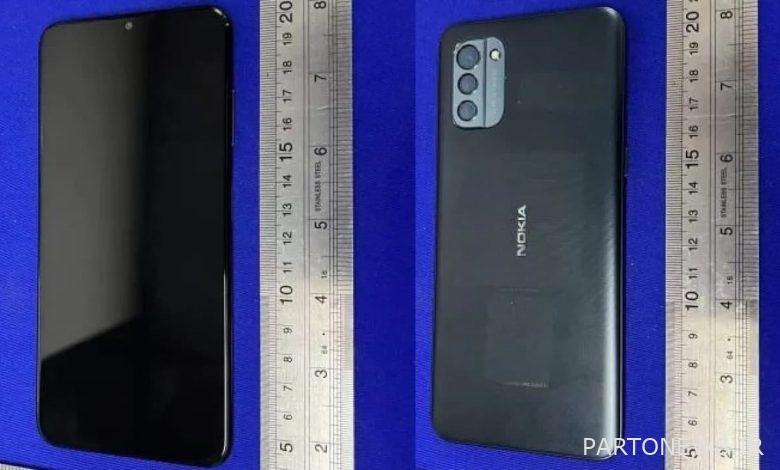 Although Nokia has not been active in the mobile market for some time now, it seems that it is currently working on a new phone, as a Nokia phone with various model numbers has recently received FCC approval and pictures of it have been released.
According to Published report, The new Nokia phone will enter the market in six different types with the following model numbers:
TA-1418
TA-1404
TA-1412
TA-1415
TA-1405
TA-1401
Specifications of the new Nokia phone
In these documents, some specifications and designs of two of these phones with model numbers TA-1404 and TA-1412 are shown.
According to the image released from the Nokia phone, apparently this device will be equipped with a triple camera module, which is located in a rectangle in the upper left corner. Also recently, another mobile specification was revealed called the Nokia N1530DL, which uses a similar design.
Although the full specifications of this device are not disclosed in these documents, but it shows that the mentioned models will use a 50-megapixel main camera. Next to it, two 2-megapixel sensors are used, and at the top of the screen, we will see an 8-megapixel sensor, which is located in its own aperture.
In addition, the Nokia phone with model number TA-1404 will support two SIM cards with 4 GB of RAM and 128 GB of internal memory, and the other option with model number TA-1412 will be single SIM card and in the options of 64.3 GB and 4 /. It comes with 128 GB. This device uses a 4900 mAh battery.
Other specifications described in these documents include the Unisoc chipset, which has so far only been used in Nokia C-series phones, but it is still not possible to confirm that the new device will also be C-Series.