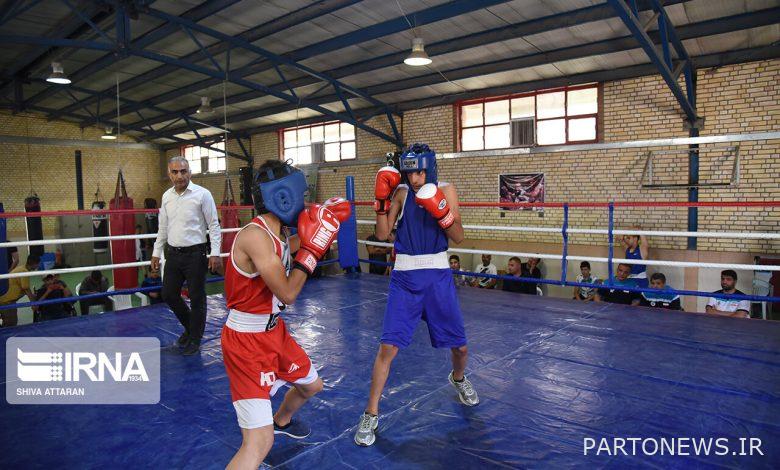 According to IRNA, the fourth stage of the training camp was held at the boxing house of Besat Stadium in Shiraz, with 45 boxers participating to wear the team jersey. They have, provided they are well prepared.
Qomi, a 13-year-old boxer with three years of boxing experience, told IRNA: "The condition of the Shiraz camp was very good in terms of facilities and nutrition."
Abolfazl Ali continued: آماده Ready boxers from all over the country participated, so the competition was very hard and difficult, and I try to be one of the 14 players sent to the Asian Championships in Bahrain.
He added: قم There are good boxers in Qom province who should be provided with more facilities to flourish and be able to reach the national team.
Boxer Makui: ‌ Winning the Asian Gold Medal is one of my goals
Sahand Najafi, 14, from Mako, West Azerbaijan, told IRNA that his goal in the Asian Games was to win a gold medal: "I am working hard to achieve my goal so that I can win a gold medal in Asia and even in the world."
Expressing satisfaction with the situation of the camp in Shiraz, he added: "Good facilities were provided to us during the camp, which deserves thanks."
Najafi continued: دارم I am very interested in this field and despite the fact that this is my first time being invited to the national team, I try to become a national player with more training and win a medal for my country and my province in the Asian Games in Bahrain.
Bushehr boxer: We need more facilities in Bushehr
The 13-year-old boxer from Bushehr also spoke about the situation of this field in his province and said: میWe ask Bushehr officials to pay attention to boxing because there are many talents but there are not enough facilities.
Mohammad Sajjad Janzar added to IRNA: است I have been practicing in this field for two years and I chose this difficult field with my interest and I would like to become the Asian champion and I will train hard to achieve it.
He added: "I am satisfied with the facilities of the Shiraz army and the officials of the Fars boxing board did something so that we do not feel alone. For that, I thank you."
"I am participating in the 46 kg weight class and I am very hopeful that I will be one of the national passengers of the Asian Games in Bahrain," Jansar said.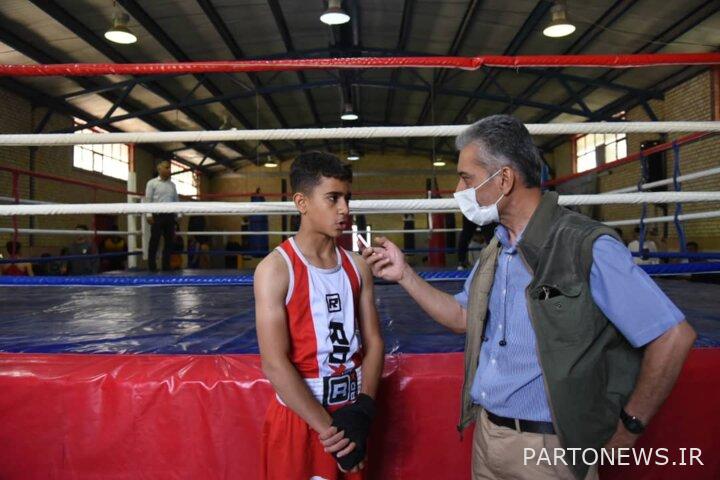 Boxer of Fars province: I hope to become a national player
Amir Hamid Khoda Bakhshi, who was invited to the camp from Fars province, also told IRNA: "I started boxing when I was 9 years old and I am very interested in this field.
He added: The training camp of the national team was held at a high level in Shiraz, so I thank the Persian boxing officials.
Khodabakhshi continued: دارمI am participating in the weight of 54 kg and all my efforts are to first become a member of the national team and then win a medal in the Asian Games in Bahrain.
National team coach: ایران Iranian boxers deserve to win medals in Asia
The head coach of the Nonhalan national boxing team also told IRNA: "If we are supported by the National Olympic Committee and the Ministry of Sports and Youth, we can make history and believe that being on the podium of the Bahrain Asian Games is not far away."
Cena Blanche National team players deserve to be able to win several medals in Asian competitions and even go on the championship podium in terms of team.
He added: "We will hold three more concentrated camp stages until the start of the Asian Games."
The fourth stage of the Nonhalan national boxing team camp started on April 16 in Shiraz and ended today, May 1.
Iran's national boxing team is preparing for the Asian Championship, which is scheduled to be held in August in Manama, the capital of Bahrain.
The national team participates in the Bahrain Asian Games in 14 weights