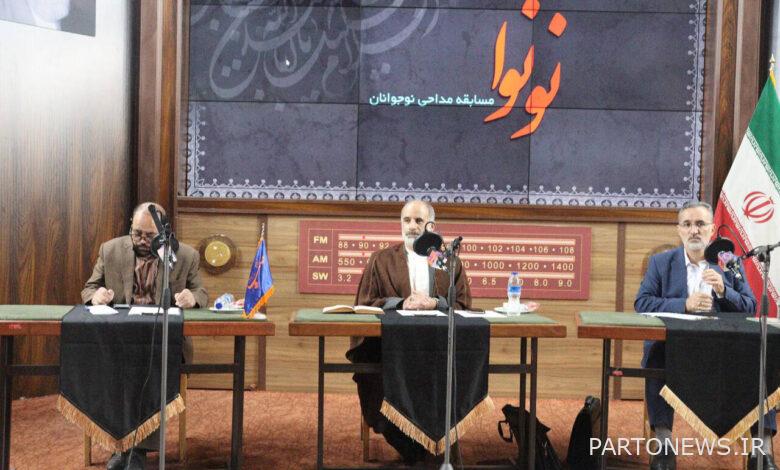 According to Mehr's reporter, "Nunwa" is the title of one of the special programs of the Saba radio network, which is broadcasted on the occasion of Arbaeen of Imam Hossein (AS).
The first season of this program, which was prepared in the form of a eulogy competition, was broadcast in the first decade of Muharram, and due to the audience's reception, Saba Radio broadcasted "Nunwa" with the theme of requiem reading and special eulogy on the upcoming occasions, i.e. Arbaeen of Imam Hossein. It produced the death of the Holy Prophet (PBUH) and the martyrdom of Imam Reza (PBUH).
Mohammad Kayani, the producer of this program, told Mehr reporter: "Keeping the culture of Ashura alive and passing it on to the young generation is one of the important duties of the media, and in this regard, the program "Nunwa" is special with a host of teenage singers who sing for the love of the Ahl al-Bayt family and They sing in the last days of the month of Safar.
He added: Considering the importance of the role and place of praise, "Nunva" in the form of a radio program has provided a platform for teenagers interested in praise to show their talent and with the guidance of the professors present in the studio with the dos and don'ts of praise. , the manners of praise, the duties of praise, poetry of praise and the style and song of praise.
Kayani reminded that in this program, the atmosphere is not competitive, but the goal is to show devotion to Ahl al-Bayt (AS).
The producer of "Nunva" said in the title: "Nunva" is a soulful lament of young people who have dedicated their voices to the prayers of martyrs.
This special program on the eve of Hosseini's Arbaeen will be broadcast on Saba Radio from Saturday to Wednesday at 20:00, produced by Mohammad Kayani and performed by Hadi Khadim Hosseini.