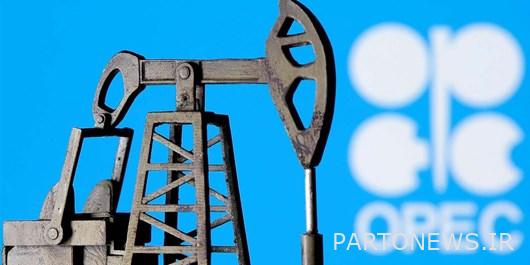 OPEC and its allies are expected to increase oil supplies at next week's meeting, indicating that the group is optimistic about the outlook for global oil demand.
According to analysts and businessmen, 23 OPEC member countries plus They are likely to continue a slight monthly increase of 400,000 barrels per day, to increase production during the outbreak period. coronavirus They had stopped recovering gradually.
According to the report, several representatives of the countries also said that they expect this increase to continue.
OPEC plus Predicts global oil demand will improve this year and "mild" damage from outbreak اُمیکرون To see. Oil prices rose above $ 80 a barrel, boosting traffic across Asian consuming countries and reducing US oil reserves, reinforcing this forecast.
Analysts and traders predict, when the OPEC group plus Gather on Tuesday, increase production in the OPEC group plus Will be approved. Given that all but one Asian country has recorded a monthly increase in traffic, fuel consumption indicators indicate that extra barrels will be absorbed by the market.
The increase in oil supply also shows that Riyadh is paying attention to the inflation risks that affect its largest customers, as the country demands Biden Last month it agreed to increase oil production in order to control rising gasoline prices.
Increasing oil supply is not without worries and dangers. In China as big Most Asian oil consumers show signs of weakening fuel demand due to restraint approach coronavirus Strictness on air pollutants has also been observed. In the United States, flight cancellations have increased and 1,125 flights due to increased cases coronavirus Has been canceled.
OPEC predicts that the oil market will face a surplus again due to the release of strategic reserves of the United States and other oil consumers. It is estimated that this March supply surplus will reach 2.6 million barrels per day, possibly OPEC. plus Will have to reconsider further production increases.
end of Message / b
Suggest this for the front page
.