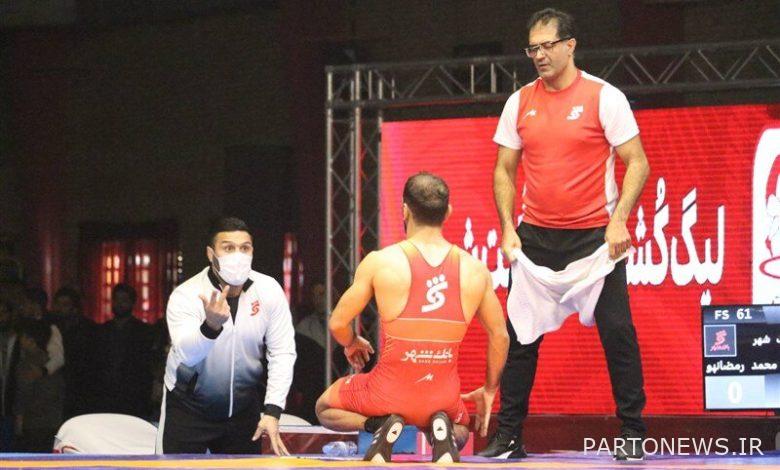 According to Mehr's reporter, the final stage of the Azad Wrestling Premier League will be held today Friday with the presence of four teams that made it to the semi-finals, namely Bank Shahr, Belish Takestan Petropalysh, Sari Stars and Hooten Massazazan in Tehran's Haft Tir Hall. In this way, the position of the champion of this year's free wrestling league will be determined and the file of this tournament will be closed.
In this regard, Hadi Habibi, the coach of the Bank Shahr wrestling team, said to Mehr reporter regarding the important and fateful day for this team to repeat the championship in the Premier League: Fortunately, until today, everything went according to plan and we were able to advance to the semi-finals. . The children of our team are also ready to participate in this stage with exemplary spirit and motivation to advance to the finals and start the battle for the championship cup.
Referring to the foreign freelancers of this team, he said: While before this there were obstacles in the way of the presence of Russian wrestlers in Iran, fortunately, by solving the problems, we were able to attract these people. Thus, Zaur Ogoev, the Olympic champion and holder of 2 world gold medals, and Abbas Gadzhi Magomedov, the 2021 world champion, recently joined the Bank Shahr team camp to prepare themselves for the final stage of the league.
Habibi mentioned the national title holders of this team and added: In addition to the domestic capable wrestlers and two Russian freestylers, we will also use famous national title holders such as Rahman Amozad, Hassan Yazdani and Mohammad Hossein Mohammadian. Undoubtedly, our team strength is very high due to these people and we can take a step to conquer the league championship again with a detailed and good planning.
In the end, he pointed out: Bank Shahr team has nothing to repeat the championship, considering the experience of last year. In particular, Reza Yazdani, the holder of 2 gold and 2 bronze medals in the world, is with us as a head coach who can improve the mental and technical ability of the children to a significant extent.