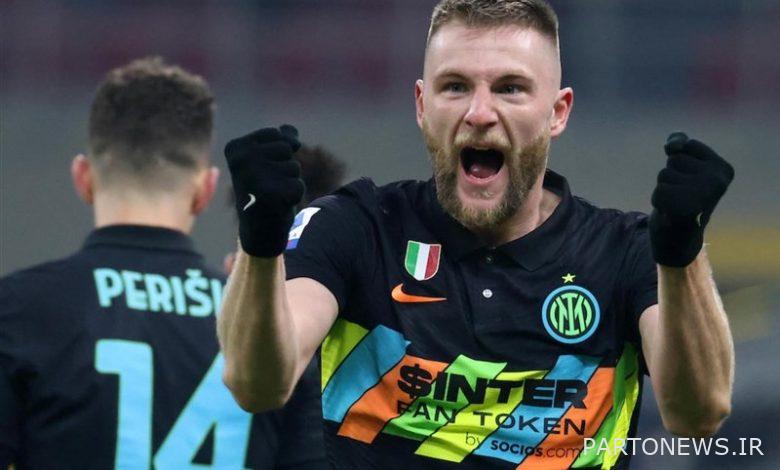 According to Tasnim news agency, Paris Saint-Germain club, which is looking to hire Milan Eschriniar from Inter; To make this transfer, he intends to include one of his players in this deal. According to the Italian Gazzetta dello Sport; Paris Saint-Germain have made a € 60 million bid for German midfielder Julian Darksler to sign the Nerazzurri Slovakian defender, but Inter are reluctant to do so and only want to sell Eschrinyar for cash.
Paris Saint-Germain had previously made an offer of € 50 million to Inter for Eschriniar, which was turned down by the Italian club. The Parisians, however, are still determined to sign the 27-year-old defender and are trying to reach an agreement with Inter. The Intras, however, want to make about 70 million euros from the sale of Eschrinyar.
Inter Milan executive director Giuseppe Marotta is expected to make around € 60 million from player sales in the current summer transfer window and cut Inter players' salaries by 10 to 15 per cent.
Eschriniar, who joined Inter from Sampdoria in 2017 and is under contract with the Italian club until 2023; He has played in 215 games for this team so far and has scored 11 goals.
He has already won a Serie A title, an Italian FA Cup and an Italian Super Cup.