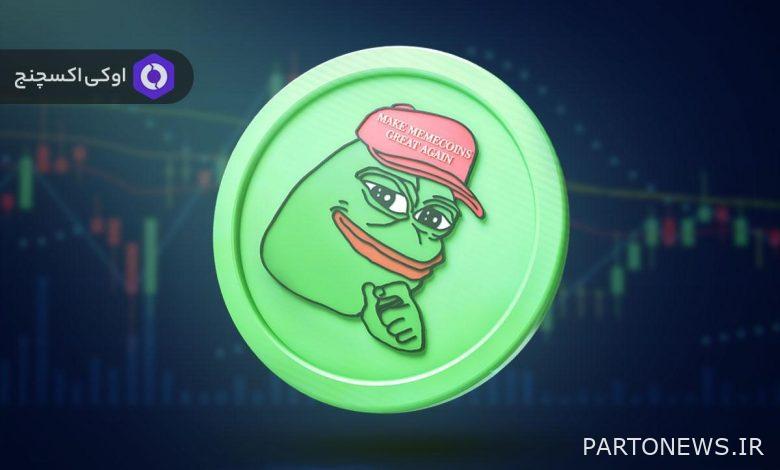 After Dogecoin, which is often recognized as the first and most successful memecoin in the digital currency market, many memecoins have entered the world of cryptocurrencies. Among the loudest meme cryptocurrencies, we can mention the Pepe currency (symbol: PEPE). A frog currency with the logo of a famous frog-shaped meme first created in the early 2000s by someone named Pepe the Frog.
In the following, we would like to explain the future plans of Pepe currency and mention a series of important points that should be considered before investing in digital currency and especially the trading of meme coins, such as buying Shiba, buying Dogecoin and buy pepe Know PEPE, we will explain step by step the steps, how and how to buy and sell Pepe. Therefore, we suggest that you do not miss this article.
Pepe's road map and goals
The anonymous creators of Pepe on the official website of this currency say:
Pepe is tired of watching memecoins that look like potatoes. It's time for the most famous meme in the world to take his reign as the king of memes. Pepe is here to make the value of memecoins high again. PEPE is forever a popular coin. With pure meme power, let $PEPE show you the way.
They also provided goals and a roadmap, which we summarize below:
Phase 1: Trending on Twitter as Pepe meme, attracting more than 1000 holders and listing on sites like Coin Giko and Coin Market Cap
Second phase: attracting more than 10,000 holders and listing in centralized exchanges such as Binance and Coinbase
The third phase: creating Pepe products and tools, attracting more than 100,000 holders and launching the Pepe Academy
With these interpretations, it seems that this cryptocurrency has a chance of success, but not 100%! We should also follow the fundamental news and its technical status.
Future prediction of PEPE digital currency purchase
Buying and selling digital currency is very different from other transactions such as stock or forex transactions, buying cars or buying dollars. Note that we do not mean how to buy digital currency! Rather, it is the skill of strategizing, fundamental and scientific analysis that you must acquire before entering the cryptocurrency market. But don't worry we are here to introduce you to the same or at least give you the main clues.
Fundamental news is extremely effective in the cryptocurrency world, especially macroeconomic and US economic news that can instantly pump and dump the price of Bitcoin, Ethereum, Tether, Dogecoin, etc. Now how to follow this news? Simply enter the Coin Market Cap website, then select the coin you want and read its news in real time on that page.
Among other suitable websites, we can mention Cointelegraph. A site that publishes technical news and analysis in English. If you are looking for a Farsi language site, you can also use the digital currency website or OK Exchange digital currency exchange blog. These two sites publish up-to-date news and analysis of Bitcoin, Ethereum, Tron, Ripple and even the decisions of the American FOMC, which are very important to know; Because it can give you a good view of the emotional and fundamental conditions of the market, or in other words, the fundamental conditions of the market.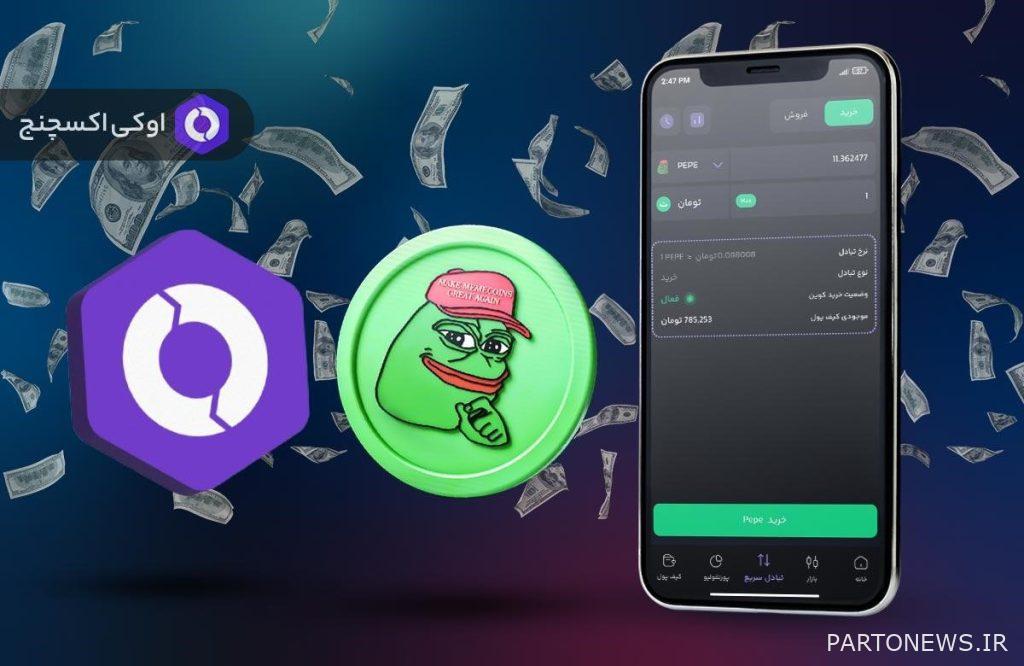 How to buy Pepe?
As a finale, welcome to learn the steps of purchasing PEPE together. To buy and sell Pepe, enter the website or Android and iOS mobile app of a reputable digital currency exchange such as OK Exchange and proceed with the registration process. Although it is not possible to buy Pepe without authentication in OK Exchange, your authentication is done immediately and there is no need to worry because the support of this exchange is responsive 24 hours a day, 7 days a week.
After authenticating and registering your bank card, enter the quick exchange section, top up your OK Exchange digital currency wallet with riyals, and search for the name PEPE. Then buy any amount of PEPE you want with Rial and Iranian currency. To sell Pepe, the steps are the same, with the difference that instead of clicking on the buy button, you have to click on the sell button.
Please note that trading Pepe as a highly volatile memecoin is extremely risky. Therefore, before buying Pepe, make sure to do the necessary checks and invest without greed; be profitable