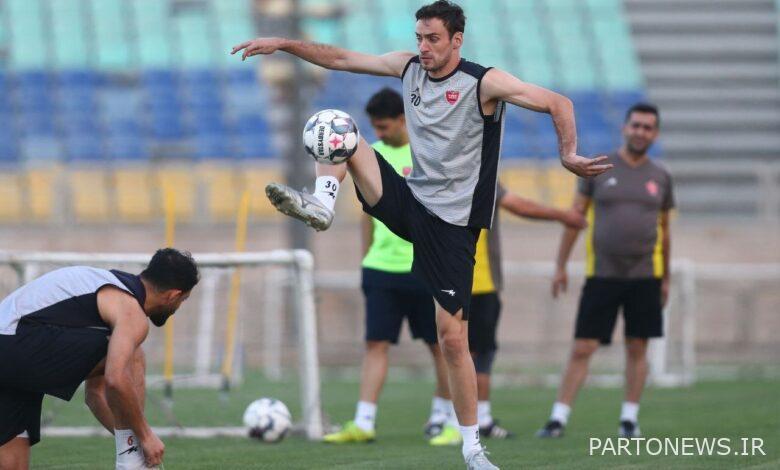 According to the report of Mehr news agency and quoted by Persepolis club media, the Reds of Iran attended Shahid Kazemi Stadium for today's training from 18:00.
Today's exercise had two parts. First, they did stretching and strength exercises with gym equipment for 30 minutes in the hall. Next, a 60-minute training session was conducted on the field, which was dedicated to programs such as keeping the ball compressed in a small part of the field, reviewing tactical programs and targeted football.
Alireza Biranvand also appeared at the Shahid Kazemi Stadium in the absence of the national team and performed physiotherapy under the supervision of the medical staff.
According to the reporter of Mehr, Persepolis football team will play the first match of the Asian Champions League season against Al Nasr of Saudi Arabia at Azadi Stadium on September 28 this year.