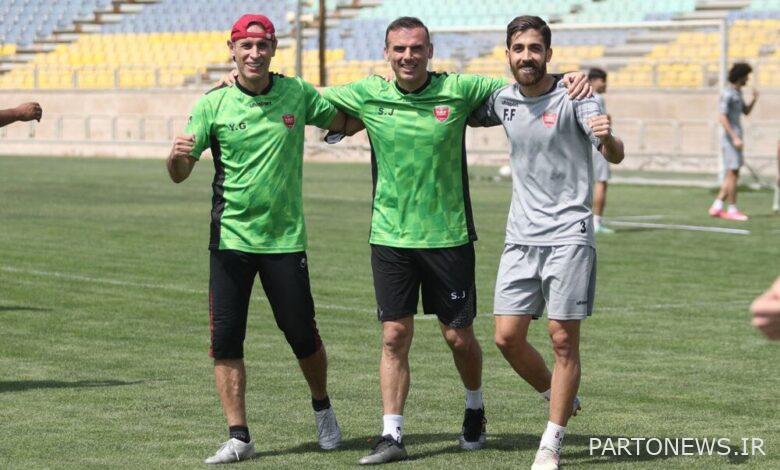 According to Mehr reporter, the match between Persepolis and Nasr Saudi football teams will start at 21:30 this Tuesday evening at Azadi Stadium. The presence of famous football players in the world such as Cristiano Ronaldo, Sadio Mane, Brozovic, Aymeric Laporte, Talisco, etc. in Nasr's team has increased the sensitivities of the first week of the Asian Champions League group E meeting.
The students of Yahya Golmohammadi in Persepolis follow their training regularly to prepare themselves to face these stars. The brilliant performance of Ronaldo and Mane in the Saudi League has made the technical staff focus on their explosive movements. Therefore, Seyyed Jalal Hosseini, Gol Mohammadi's assistant, who has a history of being in the defense line of Persepolis in the Champions League, conducts special trainings with the defenders to improve their preparation.
Morteza Pouraliganji, Mohammad Hossein Kananizadegan and Georgi Gulsiani are training under the direct supervision of Seyed Jalal so that they can implement the ways of confrontation with Ronaldo and Mane on the field.
Also, the defensive midfielder of Persepolis will have more defensive duties in this match so that he can cover the penetration of players such as Brozovic and Talisco and help the defense line of the Paleshos.