Balls and nets
Sport
Persepolis training report | Preparation of whites under the influence of strong winds + photos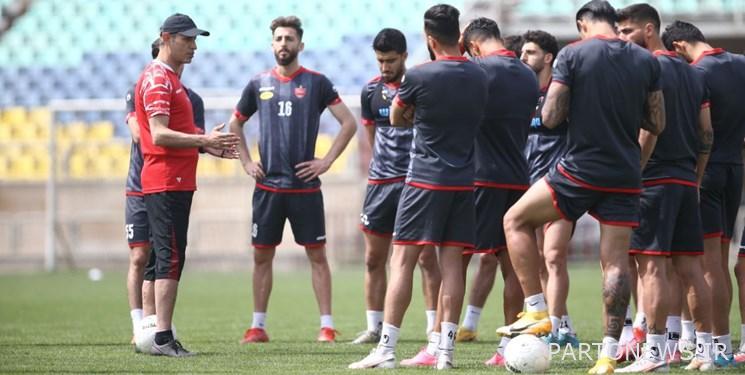 According to Fars News Agency, the whites of the capital started today's training at 5:45 PM in Shahid Kazemi Stadium under the influence of strong winds.
* After warming up the bodies under the supervision of the team bodybuilding coach, the players in different parts of the training include; Short passes, ball keeping, goal-scoring tactics and intra-team football were active.
Monday training for the Reds lasted 80 minutes. Vahid Amiri and Farshad Faraji were under the supervision of the medical staff and other players with full readiness of the technical staff.
* Persepolis has a training session scheduled for tomorrow (Tuesday) and will play a friendly match against the Army on Wednesday.
End of message /
Suggest this for the front page