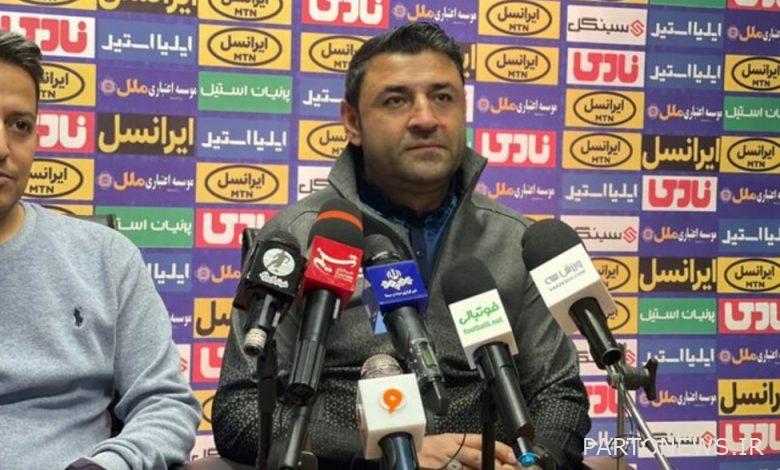 Mizan News Agency – Vahid Fazeli, football team coach Arak Aluminum In the press conference before the semi-final match National Cup front side Persian Gulf Bandar Mahshahr He made speeches which you can read an excerpt of below.
* We are very happy to have our fans by our side after 2 years. Thanks for the positive energy they gave the team before and after the game with Persepolis. I hope we feel the same positive energy in all the minutes of the game tomorrow.
* Persian Gulf is a cohesive team. Rest assured, we have not reached this stage for no reason and we do not pay any attention to other tournaments. We are now in another tournament and both teams reached the semi-finals on equal terms. They have good tactical plans. We saw good tactical patterns in this team's games.
* Their positive point is that they are a harmonious team. Most of their players are the same players who advanced from League Three to League Two. This helps them to coordinate well. We definitely need to focus on such a team.
* If we want to be successful in tomorrow's game, the level of motivation and energy of our team, if I do not exaggerate, should be even higher than the game against Persepolis. We checked the opponent's situation and I say this boldly.
* Thank God we had a good workout. Our players understood the conditions of the game well. The elders of the team, such as Meysam Majidi, helped us to be able to instill these conditions in the team and the players. I hope that this understanding and situation will be brought to play and that we will be able to win a fair game with the fighting, prejudice and good technical conditions of the players.
* We have a program for 90 minutes and 120 minutes. Definitely the opponent has a plan. God willing, the details will crystallize in the game.
End of message /