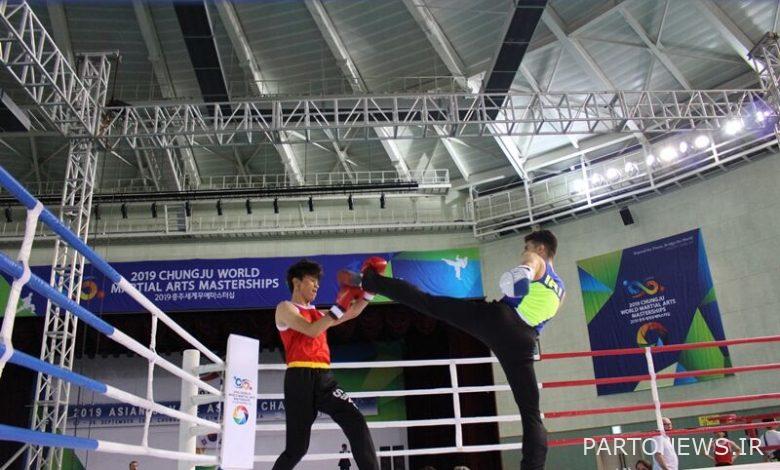 In an interview with IRNA on Friday, the Vice President of the Savateh Fars Martial Arts Committee said: "16 countries participated in this competition, which was held from January 12 to 13 in Dhaka, the capital of Bangladesh, in the Omid age category."
Priya Heydari continued: Ali Jamali, who went to the ring in the weight of minus 70 kg, defeated all his opponents in a hard fight and won the gold medal with authority and brought great honor to our country and Fars.
He added: "Also, Seyyed Ali Hashemi in the weight of minus 75 kg went to the ring and defeated all opponents and won the valuable gold medal of these fights to have another honor for Fars and Iran."
Heidari said: "These two Persian athletes have been part of the national youth team since 2019, and in 2022, they joined the age group of hopes."
Vahid Sanaei from Shiraz, who is also the head coach of the national youth team, was also the coach of Fars athletes in these battles.
He said: "Omid Iran national team won four gold and one bronze medal in these competitions."
Iran's national Savate team has participated in these competitions in the age categories of teenagers, youth, hope and adults.
What is Savate?
Savate is a martial art also known as French boxing, and athletes in the boxing ring fight with gloves and kicks, and this discipline is more than 300 years old and is under the supervision of the World Federation.
This discipline started in Fars in 1987 and during this period Vahid Sanaei, Ali Jamali and Seyed Ali Hashemi have succeeded in winning the Asian gold medal and also another athlete from this province in the 2019 World Youth Championship won a bronze medal. Has earned.
.