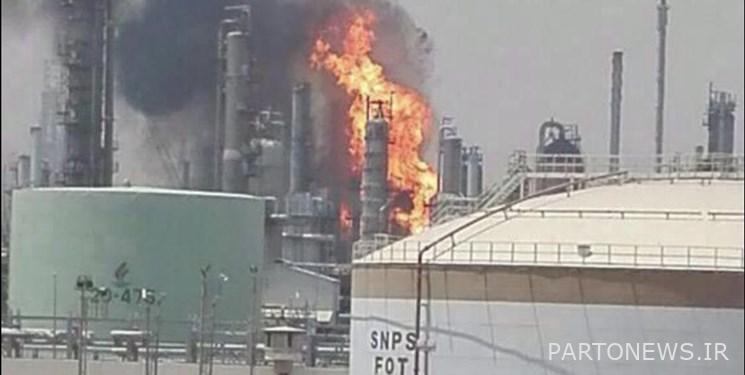 The Kuwait National Oil Company reported a fire at the refinery in the southeastern port of Al-Ahmadi this afternoon (Friday), according to Fars News Agency's International Group.
The Kuwait National Oil Company said in a statement: "Moments ago, a fire broke out at the Bandar al-Ahmadi refinery during the repair operation at Gas Liquefaction Unit No. 32."
"The company has activated the emergency plan and firefighting teams are working to contain the fire," the statement said.
Kuwait National Oil Company finally announced that additional details will be announced soon.
Moments later, the Kuwait National Oil Company announced in another statement that 10 people had suffered burns following the fire, seven of whom were taken to Al-Adan Hospital.
According to the announcement, the burns of five of these people were severe and the other two were moderate. Three others have suffered minor burns and rescue workers are treating them at the refinery clinic.

Published images of the refinery in cyberspace
Al-Ahmadi Port is one of the most important ports in Kuwait, which was established in 1949. This port is located in the south of Kuwait City in Al-Ahmadi province and is used for oil exports.
Bandar Al-Ahmadi Refinery is one of the three refineries of the Kuwait National Oil Company and the largest of them, which is located 45 km south of Kuwait City.
End of message /
Suggest this for the front page
.