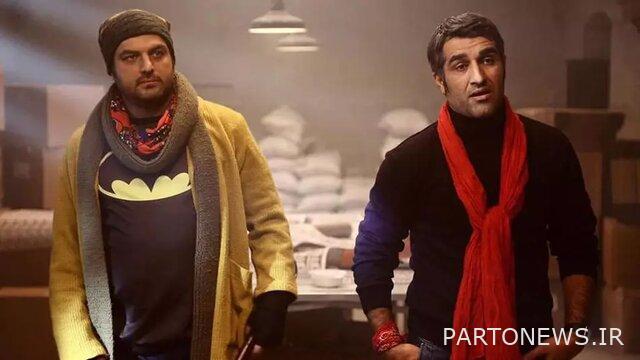 The movie "Khob, Bad, Jalef" was the first movie made by Peyman Ghasemkhani and was released on the home theater network.
Charso Press: According to Filmnet public relations, this movie was produced in 2016 and stars Sam Derakhshani, Pejman Jamshidi, Hamid Farrokhnejad, Vishka Asayesh, Majid Mozafari and Mani Haghighi.
"Khob, Bad, Jalef" is made in the crime comedy genre and was unveiled for the first time at the 36th Fajr Festival.
This movie is the story of two actors who become assistants to a real policeman to help him in a criminal case to get familiar with the role of the police, but their story does not go that easily and they always cause trouble.
"Khob, Bad, Jalef" was released in Nowruz 2017 and became a bestseller in the general release.
Before making this film, Peyman Ghasemkhani wrote a number of satirical Iranian screenplays, among which we can mention "Max" by Saman Moghadam, "Forbidden Entry of Gentlemen" by Rambad Javan and "Lizard" by Kamal Tabrizi.
For some time, Peyman Qasimkhani had the movie "Left Right" directed by Hamed Mohammadi on the screen, in which he acted along with Rambad Javan, Sara Bahrami and Vishka Asayesh. This movie is currently being screened online.