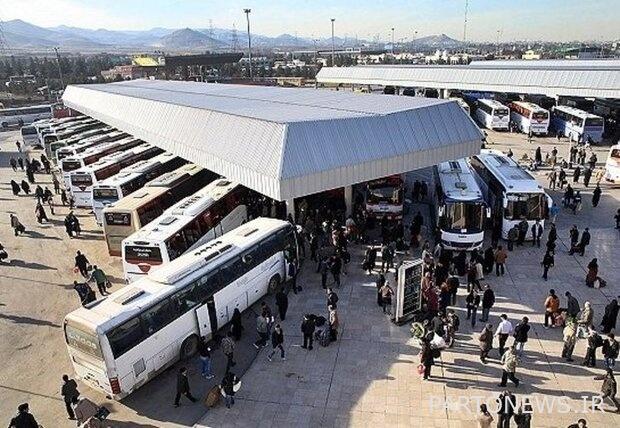 According to the Aria Heritage report, quoting from the Public Relations Department of the General Directorate of Cultural Heritage, Tourism and Handicrafts of Khorasan, Seyyed Morteza Madani Razavi said on Wednesday 15th of Shahrivar, 1402, on the sidelines of visiting the passenger terminal of Imam Reza (a.s.) that the supervision of passenger companies has been intensified during the last decade of zero. .
Khorasan Razavi, Director General of Governmental Punishment, continued: Companies that receive extra money from pilgrims and passengers for selling tickets, will be fined and obliged to return the extra money received.
Madani clarified that during the visit to the Mashhad passenger terminal, the companies that sold tickets more than the approved rate were fined and a case was filed against the two offending companies.
He asked the passengers to refer to the government penal office of the province located on Qarni Boulevard in case they are overcharged by the bus company so that the money can be refunded.
Madani added: Pilgrims and travelers can also register their complaints in the complaint registration system at tazirat135.ir, so that it will be dealt with urgently.
end of message/