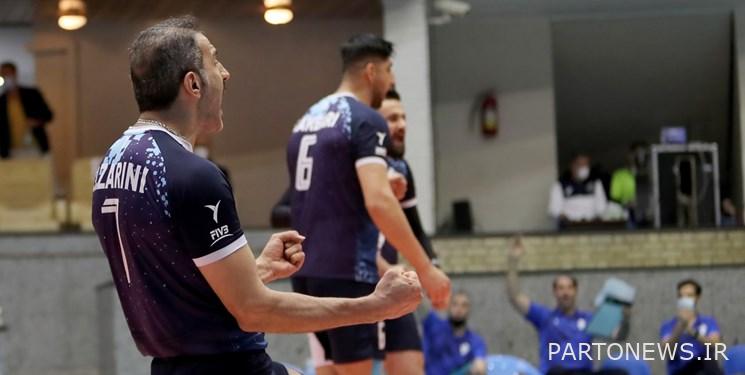 According to the sports reporter of Fars news agency, the 16th week of the volleyball championship of Iran's top men's clubs was followed today (Sunday, January 18) by holding seven matches in the cities of Ramsar, Tehran (two matches), Ardakan, Gonbad, Urmia and Isfahan.
Tehran's Pikan and Saipa teams faced each other in the last match of this week in Shahrvard, the capital, and Azim Jazideh's students, who were looking for revenge for the 3-0 defeat, were once again defeated by their opponents.
The Saipa team won 25-22 in the first set of this match, but then lost the results in three sets with the scores of 25-22, 25-20 and 25-19 to experience their 13th defeat.
Saipa's Arshia Behnajad performed well against Pikan, but this player's efforts did not lead to a victory for the Orangemen, so that Pikani gained 35 points and remained in third place with this victory, which was their 11th win this season in the Men's Premier League.
Mohammad Hossein Shafaqi and Masoud Qari were the technical supervisors and judges of this match, which lasted for 122 minutes.
Mehdi Navidi and Morteza Alaei were also in charge of judging this match as the first and second judges.
end of message/
You can edit this article

Suggest this article for the first page