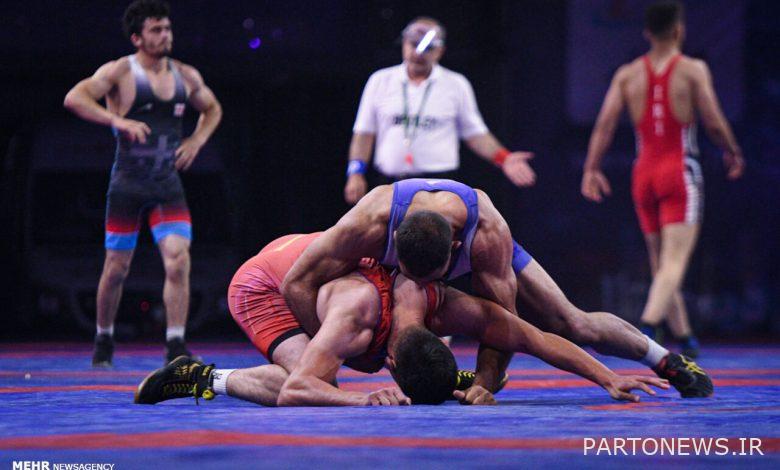 According to the Mehr reporter, چهل‌ودومین the period Competitions The Takhti Cup International Freestyle Wrestling is scheduled to be held in Tonekabon, Mazandaran Province, from June 8 to 10, which is one of the stages of the national team selection cycle. For this reason, according to the technical staff, no wrestler outside the announced list will have the right to participate in these competitions.
Mohsen Kaveh, national team manager, Pejman Dorostkar, head coach of the national team, and Behnam Ehsanopour and Abazar Eslami, as members of the technical committee of the Throne Cup, will supervise the contenders' fight.
Also, 110 domestic contenders will compete in this year's Throne Cup to test their chances of reaching the national team runner-up.
Of course this period of Competitions Several absentees Title holder It will, because according to the national team selection cycle, any wrestler who won a gold medal at last year's World Championships and this year's Asian Championships is exempt from participating in the Throne Cup.
Thus the Merciful Uncle In 65 kg, Younes Emami in 74 kg, Ali Savadkoohi in 79 kg, Amir Hossein فیروزپور In 92 kg, Mohammad Hossein Mohammadian in 97 kg and Yadollah Mohebbi in 125 kg due to winning gold medals in the 2022 Asian Championship and also Hassan Yazdani in 86 kg, Kamran Ghasempour in 92 kg and Amir Hossein Zare in 125 kg for winning gold medals. The world was exempted from participating in the Throne Cup in 2021.
This is while other medals آوران Competitions Jahani should also participate in the Throne Cup, during which Alireza Sarlak (57 kg), Mohammad Nakhodi (79 kg) and Mojtaba گلیج In the weight category of 97 kg, despite winning silver and bronze medals in the 2021 World Championships, Norway will compete in these competitions.