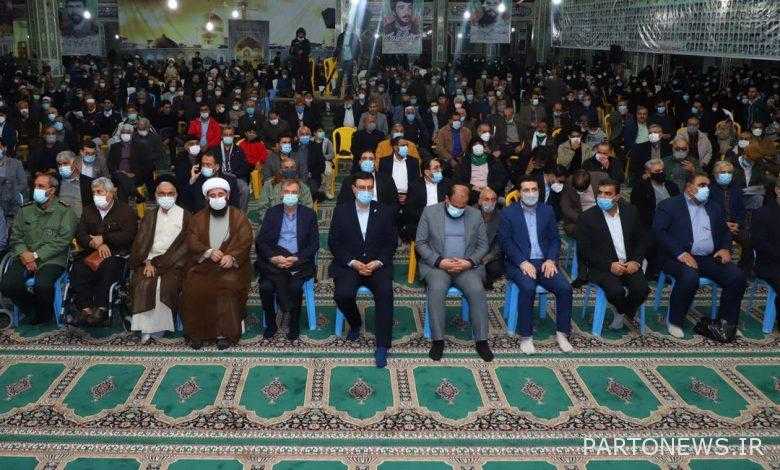 According to the Iran Economist, quoting Bank D Public Relations, Barat Karimi, CEO of Bank D, told reporters on the sidelines of the ceremony: "The Islamic Republic of Iran owes its security today to the bravery and sacrifices of the martyrs and to hold ceremonies honoring the martyrs." The values ​​of the imposed war and the culture of self-sacrifice and martyrdom help a lot.
Pointing out that the culture of martyrdom and self-sacrifice is not limited to the holy defense and is current in the lives of Iranians, he referred to the bravery of Martyr Qassem Soleimani and said: Haj Qassem was a soldier who dedicated his whole life to the honor and pride of the Islamic Republic of Iran. And this is the greatest sacrifice that is rooted in the human institution, and we should try to spread the way and thought of that great martyr throughout the country.
In this ceremony, the CEO of Bank D, in a joint action, announced the provision of dowry assistance to a number of needy people in Golestan province by this bank. A number of subsidies were also provided by other agencies in the province, including the Imam Khomeini Relief Committee.
During his visit to Golestan province, the CEO of Bank D, along with the head of the Martyrs and Veterans Affairs Foundation and the governor of Golestan, attended the Aliabad Katoul Martyrs' Flower Garden and paid tribute to the great position of the martyrs.
Meeting with a number of families of the martyrs of this city has been another program of the CEO of Bank D in his trip to Aliabad city of Golestan province.