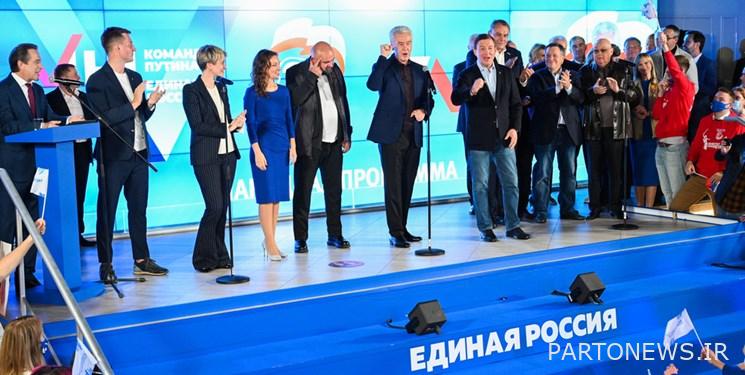 According to Fars News Agency's International Group, with 98% of the votes in the Russian Duma elections, the "United Russia Party" was able to win about half of the competing seats.
According to the news agency "ReutersRussia's Central Election Commission (CEC) has said that a party close to President Vladimir Putin won the most seats with about 50 percent of the vote. In contrast, the Communist Party of Russia won by a wide margin about 20 percent of the vote.
Russia's united party also won 54 percent of the vote in the 2016 Duma elections. The party's victory on Monday means that its members have won more than two-thirds of the 450 seats in the lower house of the State Duma.
Welcoming the results, Kremlin spokesman Dmitry Peskov said the United Russia party had reaffirmed its key role as the ruling party.
"The communists have also strengthened their results and the new parties have done a good job," the Russian government official said, referring to the comprehensive, free and healthy election.
However, opponents of Russia's ruling party, including those close to Russian pro-Western politician Alexei Navalny, who has been barred from running in a Russian court for being "extremist," have claimed that the election was rigged.
Russia's single-member election has been held for three days since Friday. Elections in Russia, including elections to the Russian Duma, the presidents of 12 republics and provinces, and representatives of provincial, urban and rural councils, began on Friday and lasted until 8 pm on Sunday.
According to the Tass news agency, the five united Russian parties, the Russian Communist Party, the Liberal Democratic Party, the Russian Justice for Truth Party and the New People's Party are among the parties that have entered the Russian State Duma.
End of message.
.