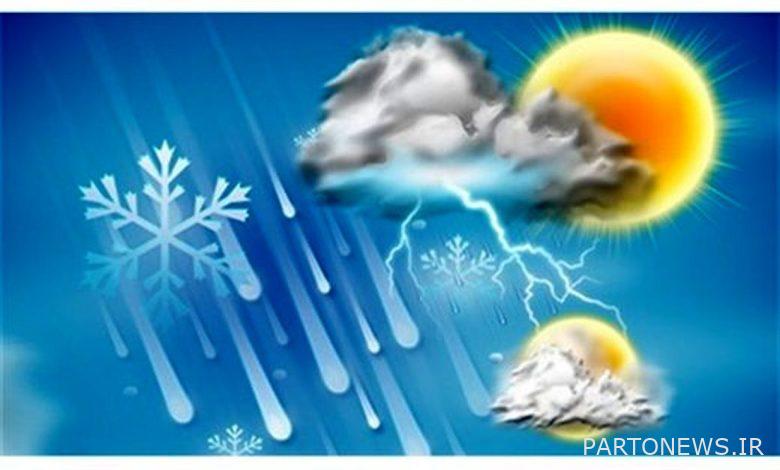 According to Moj News Agency, Sadegh Ziaeian, head of the National Center for Crisis Prediction and Management, said about the latest weather situation in the country: According to the analysis of the latest meteorological forecast maps today, Friday (May 29) in parts of West and East Azerbaijan , Ardabil, Kurdistan, Kermanshah, Ilam, Khuzestan, Hamedan, Lorestan, Zanjan, Markazi, Isfahan, Chaharmahal and Bakhtiari, Kohkiluyeh and Boyerahmad, Bushehr, Fars, Alborz southern heights and slopes in Qazvin, Zanjan, Alborz, Tehran and Semnan provinces Rainstorms, thunderstorms, temporary strong winds, dust in some places and hail in areas prone to forecasts are forecast.
He added: Saturday (May 4) in addition to the mentioned areas in Kerman, Hormozgan, Yazd, Golestan, North Khorasan and Razavi provinces are forecast.
The head of the National Center for Prediction and Crisis Management of Weather Risks, stating that on Sunday (May 4) the precipitation system will be active mainly in the northern half of the country, said: Also Monday (May 4) and with less intensity on Tuesday (May 4) in areas Northwest, Caspian Sea coasts, heights and southern slopes of Alborz, northeast and east, rainstorms, lightning and temporary strong winds are forecast.
He added: Friday and Saturday (May 9 and 10), in parts of the south, southeast, east, northeast and southern slopes of Alborz, wind speeds are expected and in prone areas, dust storms are expected, as well as Sunday (May 11). With the formation of dust mass in the western neighboring countries and its transfer to the west and southwest of the country, dust and air quality are expected to decrease in these areas. May 4th In the east and southeast of the country, temporary strong winds and dust storms are not far from expectation.
According to him, today (Friday) the center and east and Saturday (May 10) east of the Persian Gulf will be rough and also during Saturday to Tuesday (May 10 to 13) the Sea of ​​Oman and the Strait of Hormuz and on Monday and Tuesday (May 12 and May 4) The Caspian Sea is reported to be rough.
Ziaeian also said about the weather in Tehran: ‌ In Tehran for today, cloudy Friday, wind and thunderstorms are forecast in some hours, which will have a minimum temperature of 19 and a maximum temperature of 26.
In conclusion, he said: جاری Today (Friday) Bandar Abbas with a maximum of 36 and a minimum of 24 grams and Tabriz with a maximum of 19 and a minimum of 11 are the coldest centers in the country.