car
Economical
Recession in the car market / decrease in the price of all cars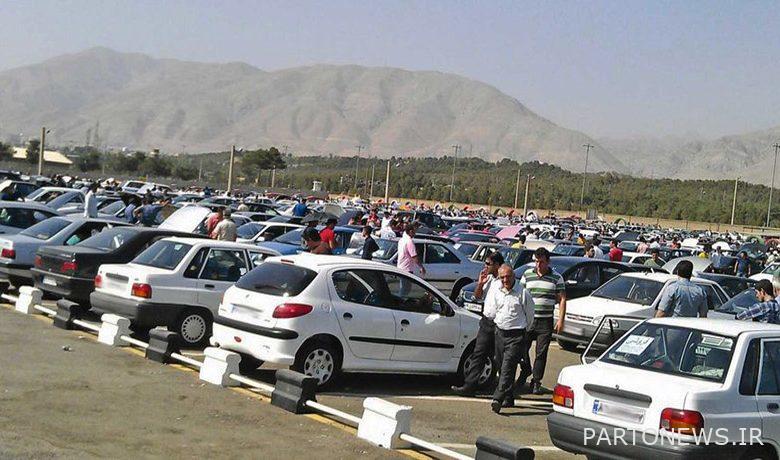 According to Tejarat News, a review of the price trend in the market today (Wednesday, September 21) shows that compared to the recent weeks when the price trend in the market was up, after announcing the agreement of the Islamic Consultative Assembly to liberalize car imports and as expected Prices will drop significantly with the liberalization of imports; The announcement of the lifting of the import ban and the resumption of car imports has affected the price of cars in the market and has led to lower prices.
Of course, this decrease in prices has occurred due to the increase in sellers in the car market due to concerns about further price reductions and in contrast to the decrease in applicants in the hope of the same issue (buying at a lower price) in the future.
5 to 10 percent reduction in car prices in the market
In this regard, Saeed Motameni – President of the Tehran Auto Dealers and Exhibitors Union – in an interview with ISNA said: Currently, there is a severe recession in the car market. The market has been in recession before, but it got worse after the parliament approved a plan to liberalize car imports last week, and it is very likely that the Guardian Council will agree to the plan. There are many sellers in the market these days and they do not come to the buyer at all and there is no buyer in the market.
He added: "Accordingly, the prices of all cars, including domestic, assembled and foreign cars in the market have decreased by an average of five to 10 percent; But as mentioned, since there is no transaction, it can be even lower than the announced prices or more than 10%, if the car owner is a definite seller (for example, needs money) below the price and cheaper your car. To sell.
Prices in the assembly car market
The head of the Tehran Auto Dealers and Exhibitors Union announced in connection with this price reduction: For example, in assembled cars, Haima S7 Turbo, which was in the range of 770 million, is now offered in 730, Jack, which was at the peak of 775 million Tomans, today is 720 million Tomans. It used to be Mazda 3, which was 1 billion and 300 million Tomans until early last week, but today it does not have a customer of 1 billion Tomans.
Motameni continued: the same procedure is seen in foreign cars. For example, a car that was priced at 1.8 billion tomans until last week is now sold for less than 1.6 billion tomans, but it has not been bought.
The following tables show the prices of cars in the market today (September 21) compared to the previous week, Wednesday (September 24):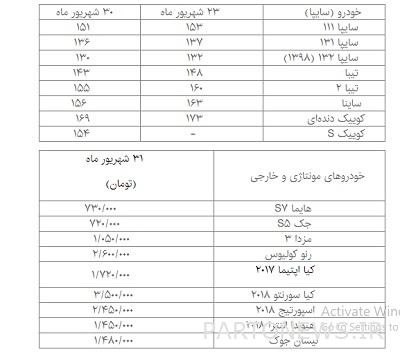 Source: ایسنا
Read the latest car news on the Commercial Car News page.