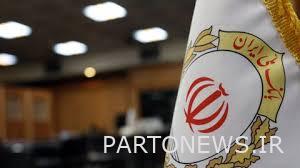 According to the monetary financial news quoted by the public relations of Bank Melli Iran, at the end of November this year, 29,593 people were in line to receive marriage loans, which is a decrease of more than 8,500 compared to the previous month.
Also, in the first eight months of this year, 174,771 marriage facilities were paid to young couples, with a Rial value of 152,806 billion and 633 million Rials.
Row
From the beginning of the year to the end of the month
Number of applicants in the queue
Number of loan applicants
Total amount (amounts in million Rials)
1
farvardin
23,625
2,852
2,041,700
۲
اردیبهشت
74,657
20,200
16,963,120
3
خرداد
73,202
57,108
49,289,754
4
تیر
66,702
88,332
76,727,076
5
مرداد
56,105
109,224
95,129,886
6
شهریور
47,517
136,370
119,018,045
7
stamp
38,161
158,348
138,376,865
8
Aban
29,593
174,771
152,806,633
The payment of marriage loans of Bank Melli Iran with the aim of promoting the good tradition of marriage among the youth, has a favorable upward trend and the evaluation of marriage loans of this bank during the last five years shows that the process of granting these facilities has always been upward.