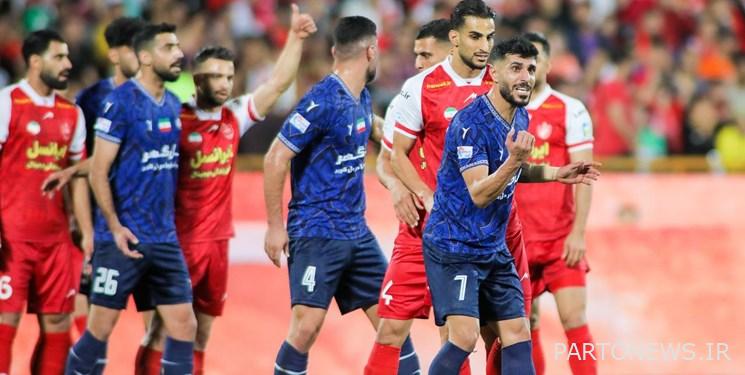 According to the sports reporter of Fars news agency, Haider Soleimani, in an interview with the sports reporter of Fars news agency, said about the controversial scene of the meeting between Persepolis and Golgohar: When the kick was hit, the assistant referee was on the header line. Therefore, he saw the scene from his own angle, which was tangent to the pole, which made him misdiagnosis. Similar to this scene happened in the 2010 World Cup and the match between Germany and England, when the English goal was not taken due to the improper position of the assistant referee. Because we don't have VAR and goal line technology, these problems arise for referees. However, a wrong decision was made to the detriment of a team.
Regarding the objection of the Persepolis players to the scene of Mohammad Omari falling to the ground in Gol Gohar's penalty area and their belief in the penalty, the refereeing expert said: The defender who tackles must hit the ball first. If he hits the attacker's foot before the kick, it is a mistake. However, in this scene, the goal player repels the ball first, and naturally, a collision occurs in every tackle. In the following, Omri did not own the ball and the ball reached another player from Gol Gohar. Even if it was possible that Omri had the ball, it would have been the striker's fault, but it wasn't. Therefore, this was not a penalty scene.
Regarding the refereeing team's performance in last night's game, he said: All the decisions, including giving cards or continuing the games, were correct, but because that goal was not announced, and this is an influential mistake, so it must be said that the refereeing team had a poor performance. It is true that the assistant referee made a mistake, but when the mistake is effective, the entire refereeing team is rejected. In the World Cup, Faghani was the referee and VAR made a wrong decision, but the entire refereeing team was returned, which means that the performance was poor.
end of message/
You can edit this article

Suggest this article for the first page