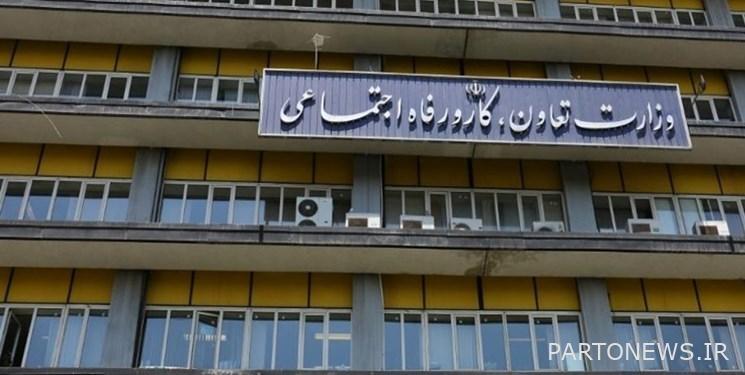 According to the economic correspondent of Fars News Agency, today, in the presence of Hojjatullah Abdul Maleki, Minister of Cooperatives, Labor and Social Welfare, the system of evaluating managers by employees was unveiled.
At the ceremony, the Minister of Cooperatives, Labor and Social Welfare said: "50% of the ministry's work is done by middle and lower managers, and 80% of managers are selected depending on the evaluations, part of which is during the selection of managers and part after the appointment of managers." Is done ‌ so the person who is appointed to the management, immediately begins to evaluate his performance.
Abdul Maleki added: "Inspection and monitoring of the performance of managers is not announced in advance in any way, and the Office of Inspection and Supervision can monitor the performance of managers and employees at any time."
The Minister of Cooperatives, Labor and Social Welfare said: "We have evaluated 3,500 people for the appointment of new managers in the Ministry of Labor, and 400 of them have been selected so far and held managerial positions. After the appointment, the evaluation of their performance will begin immediately." .
Abdul Maleki said: "The posts are entrusted to us by 85 million Iranians. Unfortunately, some political currents said to appoint someone as the director, while we told them that there should be an evaluation and those who are in the evaluation." They will succeed, they will be appointed.
He also said: "One of the criteria for evaluating managers is the subordinate employees, who also provide comments and criticisms through the evaluation system of managers."
According to Abdolmaleki, in the framework of the exhibition of the 6-month achievements of the Ministry of Labor in the Inspection and Supervision Office, it was reported that 10,000 complaints have been registered through the ministry system, and 260,000 complaints and complaints have been referred to the ministry through the presidential system. A total of 280,000 complaints, suggestions and criticisms have been referred to the Ministry of Cooperatives, Labor and Social Welfare.
He emphasized: in the field of inspection, pre-notification is not to be done, but it should be done immediately and without planning, monitoring and inspection, and employees and managers are obliged to cooperate with the monitoring and evaluation department.
End of message /
Suggest this for the front page