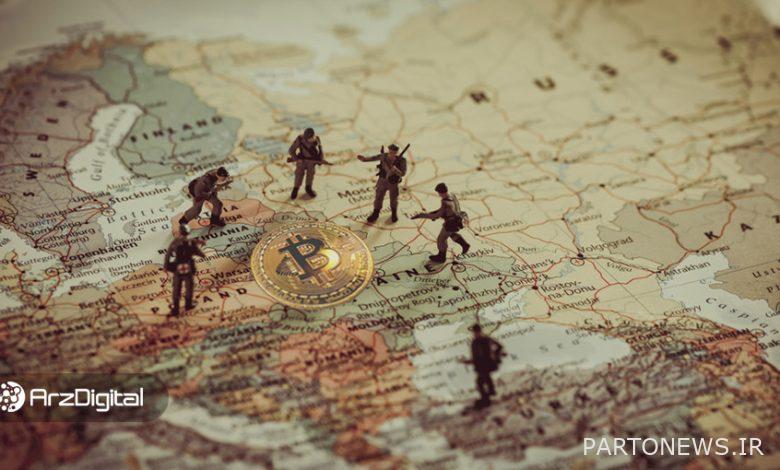 New data from the analytical company Elliptic show that over the past year, the amount of financial aid to Ukrainian non-governmental groups, some of which are also militarily active, has grown dramatically. The company says the funding is likely to cover a possible war with Russia.
To Report New data from Elliptical show that as tensions on Ukraine's border continue to escalate, the country's NGOs are seeing a significant increase in financial aid through bitcoin.
The organizations mentioned in this report are not charities or organizations active in promoting social justice; The debate is about pro-Ukrainian hacker groups and military organizations operating for political purposes.
According to Elliptical, NGOs and other groups use digital currencies to provide the "capital needed for war."
Russia has deployed 100,000 to 130,000 troops on its border with Ukraine and Belarus to deal with possible attacks. The United States, Ukraine's main ally, has also sent 3,000 troops to the region, and another 8,500 are on standby.
According to the report, over the past decade, Ukrainian NGOs have begun providing financial support to soldiers, providing military weapons and medical equipment in response to corruption in the country's government apparatus. Elliptical says donors use bitcoins to transfer money to these organizations and bypass any banks and financial institutions that may block payments.
The report states:
Elliptical has identified several digital wallets used by these volunteer groups and NGOs, which have received a total of more than $ 570,000 in digital currency, most of it from last year.
Some of the groups mentioned by Elipitek that are receiving donations through Bitcoin are:
Come Back Alive – Provider of training, military and medical equipment.
Myrotvorets Center – a group affiliated with the Government of Ukraine.
Ukrainian Cyber ​​Alliance – a hacker group with political goals.
Belarusian Cyber-Partisans – a political hacker group.
It should be noted that hacker groups have so far carried out attacks against Russian targets. Last year, the Ukrainian cyber alliance alone received a total of about $ 100,000 in bitcoins, lightcoins, atrium and stable coins, Elliptik said.
According to Elliptical, the idea did not originate in Ukraine. Institutions have learned this method from pro-Russian groups that have been using bitcoin to raise funds since early 2014.
However, bitcoin and digital currencies make up only a small portion of the capital flowing into Ukraine. Most funds are transferred through traditional payment systems in Fiat currencies.