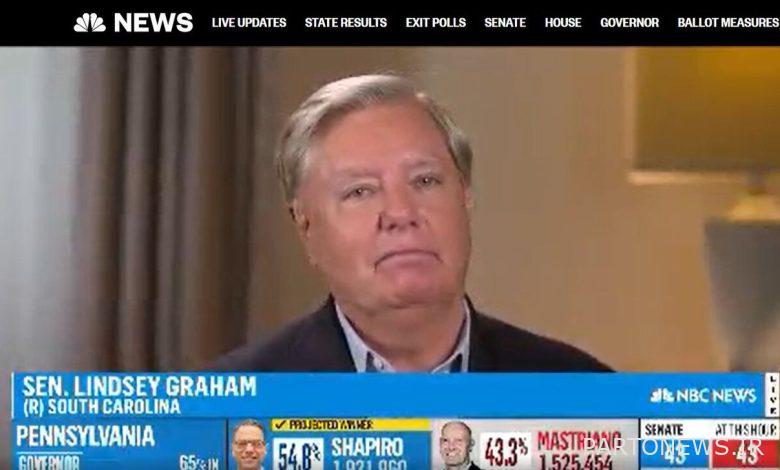 According to IRNA's report on Wednesday, Graham, who has been a South Carolina senator for nearly two decades and is known as a hard-line critic of the Democratic Party and the presidents who have emerged from this party, due to the loss of the New Hampshire state seat in the Senate On the part of the Republican Party, in an interview with the American "NBC News" TV channel, he clearly admitted that this party could not win a decisive victory in this round of elections in the Senate.
Referring to the victory of Democrat Maggie Hassan over Republican Donald Bolduc in the state of New Hampshire, Graham told this American news channel: "It is safe to say that the Republicans have a decisive difference with the opponent." They don't have and they didn't start a red wave.
He added: I think that at the end of the work and with the determination of the final result of the election, maybe we will get 51 or 52 (Senate seats).
The loss of the New Hampshire state seat in the Senate was an important issue for the Republican Party, Maggie Hassan was able to win with 55.9% of the votes against Bolduc's 42.7%, Lindsey Graham, the Republican candidate who had a military background and aligned with Donald Trump. Bode called it a wrong move with Maggie Hassan, who is the governor of this state from America.
The Hill news website, while addressing this issue, wrote: Republicans expected a decisive victory in both the House of Representatives and the Senate against the Democratic Party in this round of elections, and they called it a "red uprising" and it was like all They called it a question for Joe Biden's government, which is struggling with the problem of inflation.
The midterm elections of 2022 in the United States were held on Tuesday, November 17, across the country, and in this election, the candidates of both the Republican and Democratic parties and some other independent candidates to win all 435 seats in the House of Representatives and 35 seats out of 100 seats in the Senate, as well as taking over 36 governor positions in this country competed.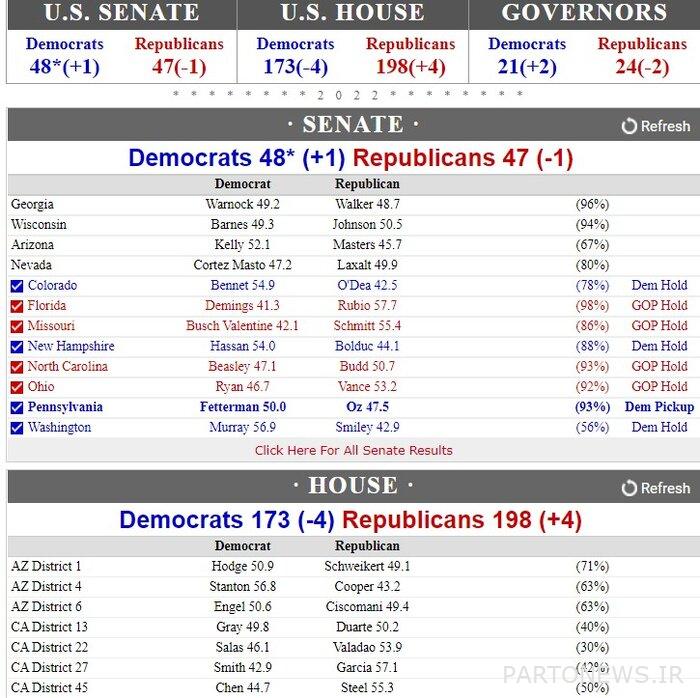 As of the moment of reporting this news and according to the report of the "Real Clear Politics" news website, the Republican Party is leading in the House of Representatives by winning 198 seats from the Democratic Party, which has won 173 seats so far, while the Democrats have 48 seats and the Republicans 47. They have won one hundred seats in the Senate.