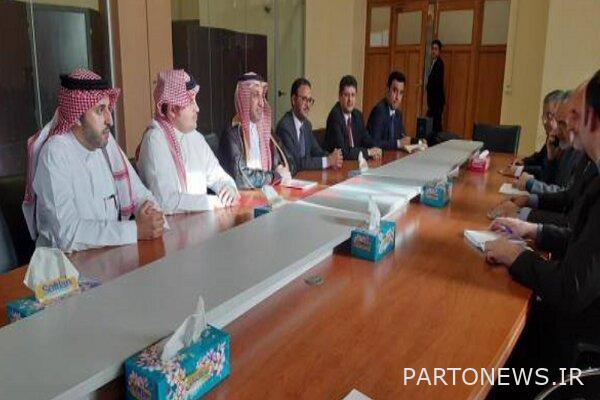 According to Mehr news agency, news agency Vas Saudi Arabia announced that the Saudi technical team arrived in Tehran to review the mechanisms for opening the Saudi embassy in Tehran and the consulate in Mashhad.
According to this report, this trip was made in line with the recent agreement between Saudi Arabia and Iran in China to resume bilateral relations and complete this process.
Nasser bin Awad Al-Ghannoum, the head of the Saudi technical team, upon his arrival at the headquarters of Iran's Ministry of Foreign Affairs in Tehran, met with Honnardoost, the head of ceremonies of Iran's Ministry of Foreign Affairs.
The head of the technical team of Saudi Arabia appreciated the reception of Handorost and the facilitation of the entry of this team.
On the other hand, Hanradoost also announced Iran's readiness to provide all facilities and support to facilitate the mission of the Saudi team.
On March 19 last year, with the mediation of China, Iran and Saudi Arabia agreed to resume their political relations and reopen their embassies and diplomatic missions within two months.
Hossein Amir Abdul Lihan, the Foreign Minister of our country, met and talked with his Saudi counterpart Faisal bin Farhan in Beijing on Thursday (April 17/April 6).
Abdullahian arrived in the Chinese capital with a delegation on Wednesday evening. The implementation of the agreement reached between the two countries with the mediation of China, as well as the reopening of the embassies and consulates of the two countries, have been discussed. This was the first official meeting of the officials of the two countries after seven years of breaking diplomatic relations.
The parties, along with China, have signed a joint statement, which includes, among other things, the necessary measures to open embassies in Tehran and Riyadh and consulates in Mashhad and Jeddah.
According to the statement, the necessary coordination between the technical delegations of Iran and Saudi Arabia should be made so that the cooperation between the two countries continues in the direction of resuming flights, mutual trips of official delegations and the private sector, and facilitating the granting of visas for citizens, including Umrah visas.
Pursuing the implementation of the Beijing Agreement and activating it with regard to the expansion of trust and mutual cooperation, including in order to maintain the stability and security of the region, is one of the provisions included in this statement.
In this statement, the parties have emphasized their readiness to eliminate all obstacles to the expansion of cooperation between the two countries.