Balls and nets
Sport
Roshan: Farhad Majidi's departure was clear / foreign option is better for independence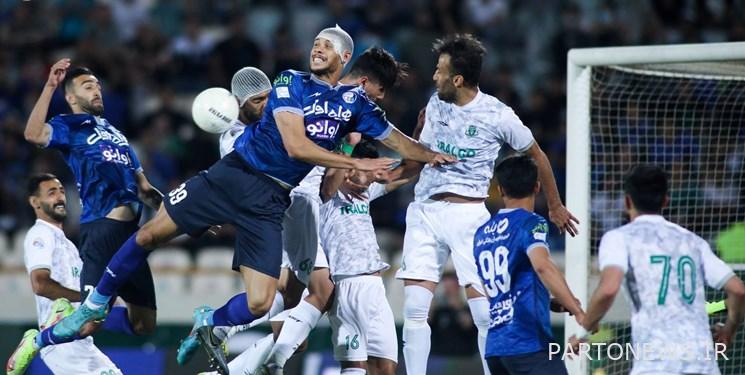 Hassan Roshan saidوگو Regarding the Esteghlal championship, which was without a loss and with many records, he told a sports reporter of Fars News Agency: "By giving importance to records, we have brought football closer to weightlifting." In our time, this may have happened, but no one was thinking about it. They just wanted to have fun for themselves and the people.
Esteghlal records were not enjoyable without a championship
"I am still very happy," he added. After a while, Esteghlal fans have been waiting for this to happen, the team and the club are a good collection they had And it had become their delight. These records are the sequel to the championship. If the team did not win, there would be less talk about it. Less goals scored, more wins, more clean sheets, etc. require a championship. These are after the championship, and if they had not become champions, it would not have been so enjoyable and sweet.
Esteghlal veteran said: "It was a good year for the fans, but I hope the club will be right." The day I went to train the team. Farhad Majidi said, "You have come, the morale of the children is very high and we are grateful to you, and … I also thanked them for accepting us." I said how many people am I? I am a person. If I have such an impact on the team spirit, then what if your other veterans and elders are like Ali Jabbari?
He added: "We saw that in the last game, problems were created for your veterans." We had a meeting with the cultural deputy of the club, who is a good person. I told your veterans to go to practice at least twice a month. Meet and communicate. Be classified. For the championship celebration, I suggested that we gather your veterans. Let's call and collect the names, but they hurried. They called me on the day of the game. They told us to gather and the bus was prepared, they were very optimistic. I thought it should be done until 4 pm, but after that I changed my mind. We were even supposed to wear black for Abadan.
Two pillars in the club must be fixed
Roshan stated: Some people went to the camp of the late Hejazi and from there to Azadi Stadium. They stayed behind the door until the second half, which was disrespectful. These issues need to be rectified. We have to put the championship and the records on the table and say that now our work has begun. It started well and we made the whole club. From the academy where good and healthy children like Arash (Borhani) and Siavash (Akbarpour) are, to other parts. I also told Ajurlu that the two pillars should be fixed in the club. One is academy and the other is respect for your veterans, if these two are not correct Hundred times Becoming a hero is useless. I hope the club is right and everyone has their place Find کردن.
The scorer of the years of Esteghlal said about the performance of the club's management last season: The management had a good performance. He did not have bad choices, but he was in a hurry. The management was in the championship but did not interfere in the technical work. He was not sensitive to the results, for example, criticizing the team by scoring goals. Mustafa Ajourlou is a good manager and we are good friends, but he has to pay attention to many issues, such as forming a technical committee. Of course, the technical committee is not appointed. One Staff Well can Staff help. Therefore, the first step should be to form a technical committee to make a better decision about choosing a new coach and to be able to prepare a better team for the new season.
It was clear that Majidi was leaving
Regarding the separation of Farhad Majidi, while the fans expect the championship to be repeated and the team to get good results in Asia, Roshan said: "With the conditions that our teams have, we will not be able to become champions in Asia for the next three years." You can not compete with Persia with Beamo. Some professional clubs even have a 10-year plan. Even Farhad, who struggled with all the problems and pressures this year, and God helped him and made the team a champion, did not have an easy task this year. While we should not just say why the head coach left. 7-8 people may leave this team and a problem arises here. In these cases, various committees, such as technical and financial, must work together to find good people and prices.
He added: It was clear that Farhad was leaving. The championship will not happen again with these conditions and records that you say. It should be like a time when we play or when Talibuloo and Jabbari are present, and a team is formed in which we work with young people who are independent for at least three years. In this way, we can say that the coach who became the champion this year will be the first next year and next year. It is now clear that Esteghlal will not have such conditions next year.
Esteghlal veteran said: "On the other hand, it is not clear what Farhad's separation was like with the three-year contract, and this issue should be clarified." Should we see the agreement in the form? Was there a condition in his contract that, for example, if we became the first, the head coach could decide for himself, or if we did not become champions, we would fire him? These are the terms and conditions that telling people are good for the club itself.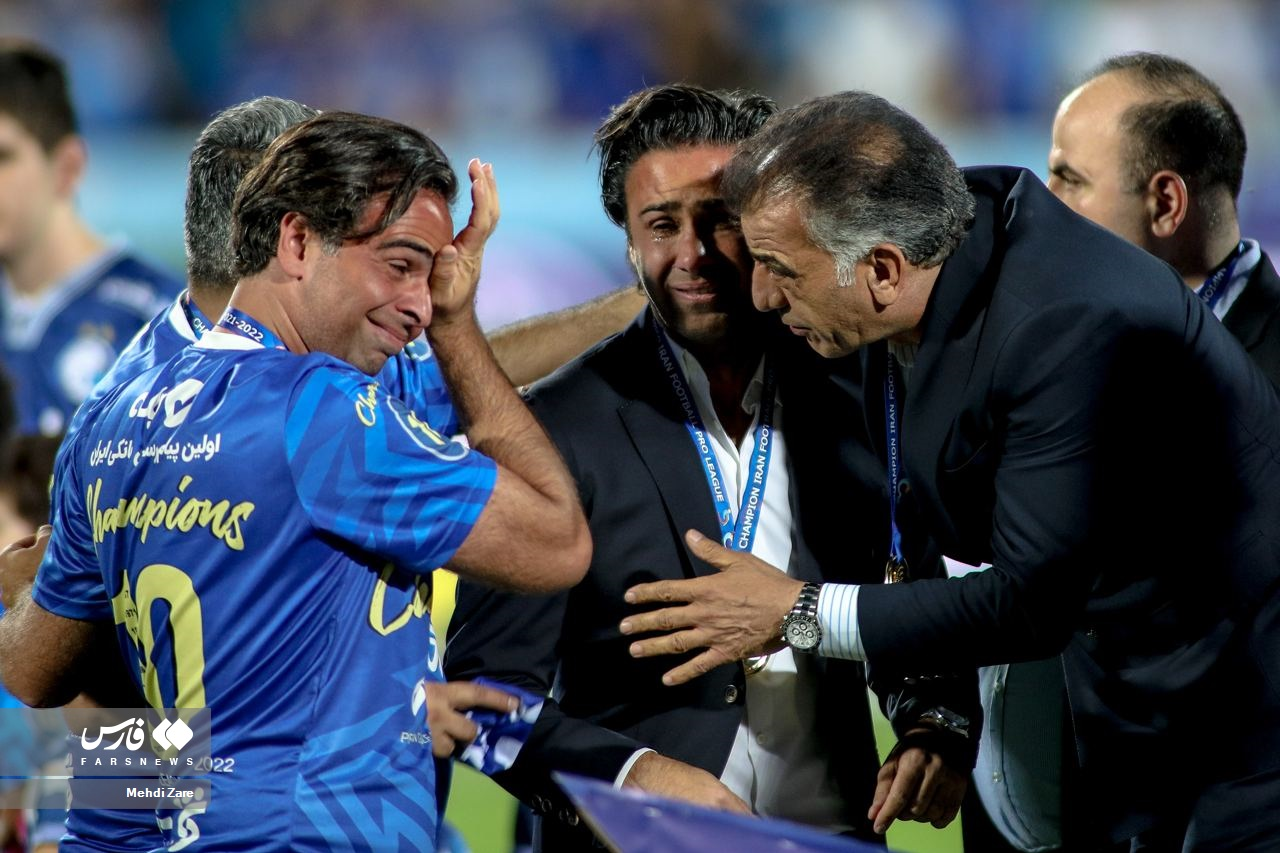 Ajurlu does not work under pressure
He added: "If Majidi stays, he could lose next year with the conditions he had this year." Anyone who comes now may have serious problems. They have to tell the fans, for example, that we have a five-year plan, that the academy is working well, and that we want to build a team of our own young people that we can count on for three or four years and make money selling when they thrive.
"The club's job is very hard," Roshan said of the Blues' upcoming season. After this championship, hardMost This year is the year of independence to be able to keep the fans happy. Close the team properly. Bring a good coach and … I think any Iranian option will have many problems, but the discussion of a foreign coach is different and they say he wants to make a change. Overall the external option is much better. If the Iranian coach does not score 4 games, they will gather in front of the Ministry of Sports!
Regarding the fact that high pressures are still being attributed to Majidi's departure in cyberspace, he said: "If this is the case, why did they allow a three-year contract to be signed at the beginning of the season?" While Ajurlu is not a person to do something under pressure. itشاالله In the new year, good things will happen for Esteghlal and the joy of the fans will continue.
end of Message/
Suggest this for the front page