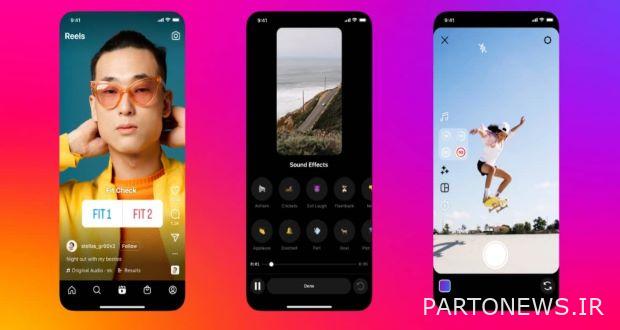 Posted by: Amir Hossein Khorami 14 خرداد 1401 ساعت 15:34
In the next Instagram update, the time to use the Rails feature will be increased to 90 seconds, and users will be able to create ready-made templates.
Meta is working hard these days to take Instagram to a whole new level despite its duplicate format and to compete with extended apps like Snapshot and TickTock. Today, Instagram announced that it has added new features to its app, including increasing the usage time of the Rails feature.
With this update, Reels developers can access an advanced sound effects library to further diversify their reels. Users can also enter their own voice directly into Reels. This feature is accessible via the "Import Voice" key. This feature will import audio from video to the rails by receiving a clip lasting at least five seconds or more of the camera video. Of course, users can use the same sounds after uploading in this feature.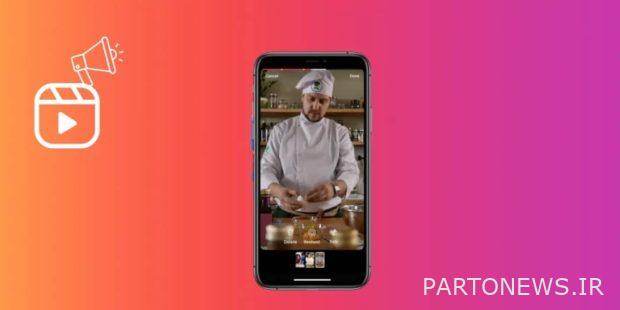 Previously, Instagram had enabled support for interactive stickers through its stories. Now, this feature will also come to Rails. In addition, it can conduct polls and invite audiences to share what they want to see or create a fun environment with interactive quizzes for your audience. In addition, the emoji slider tag enters the rails, allowing the viewer to rate the content using the emojis.
Although TickTook has increased the length of its videos to 3 minutes and then to 10 minutes, Instagram has taken a simpler approach, increasing the maximum duration of Rails from 60 to 90 seconds. Finally, the most useful feature of this new update is the ability to build a ready-made template. This feature allows creators to easily sync their clips with music and video. These templates are pre-loaded with variables that users can use to create their next effect.
In addition to updating Rails, Instagram recently added an update, new fonts, and emergency alert support to its app.