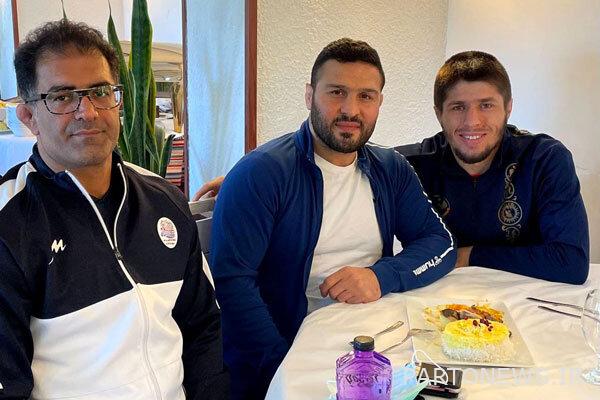 According to the Mehr correspondent, the return round of the freestyle wrestling premier league competitions will begin today with the holding of Group C matches in the gym of the Faculty of Sports and Agriculture of Ghaemshahr Azad University. According to the schedule, these competitions in groups A, B and D will be held on November 10, 11 and 12 in Tehran, Sari and Amol, respectively, in order to determine the task of the teams that will advance to the semi-finals.
In this regard, the team claiming Mazandaran Industries, which is longing for the championship, will use a famous figure and the title of freestyle wrestler in the weight of 74 kg to strengthen its team in the return stage.
According to this, Magomed Rasul Gazimagomedov, the holder of 2 world championship gold medals, after signing an agreement with the officials of Mazandaran Industrial Team, officially registered his contract to return in the round and possibly wrestle the semifinals and final matches for this team.
Hadi Habibi, the coach of Mazandaran Industrial Wrestling Team, confirmed this to Mehr reporter: "As we announced before, in order to strengthen the team, in addition to using all the capacities we have, we will also use foreign wrestlers." Accordingly, with Gazimagomedov, who in addition to winning the world championship in 2020 in the weight of 74 kg, also became the runner-up in Europe; We signed a contract.
He pointed out: to advance to the next round of the league competitions, the necessary planning has been done and after that we will target the championship platform.
The return round of the freestyle wrestling premier league competitions in group B with the presence of the teams of Moqavmat Sports Club, South Khorasan, Sari Stars and Mazandaran Industries will be held on Friday, November 13 in Seyed Rasoul Hosseini Hall in Sari.
.