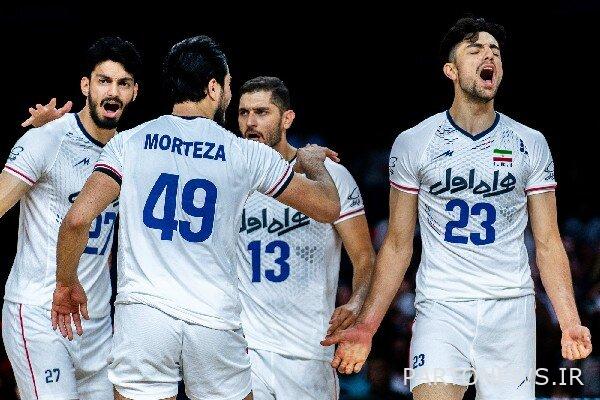 According to Mehr news agency, quoted from Relationships General of the Volleyball Federation, Berdia Saadat after the defeat of the Iranian national team 3-2 against Bulgaria in the third week of the League of Nations 2023 He said: I can't say that it was a very good game, but it was a good match. Bulgaria fought well and they performed better in critical moments, especially from 20 points onwards. The secret of their victory was the same.
He continued: The Iranian team did everything it could. No one did less, and without a doubt, everyone just with Thought Pirizoh entered the field and sought to present a spectator-friendly game, but unfortunately today we could not achieve our goal. I hope that the situation will improve for Iran in the future.
Qatar passer of the Iranian national volleyball team noted: The game was very close. Sometimes Iran was ahead and sometimes Bulgaria was ahead. In the fourth set, I tried to serve with everything I could Help team do I got a few service points, though Eventually It didn't turn out the way we wanted. I am always ready and I will be included in the team with the opinion of the technical staff to help the national team. I hope we get better than this so that at least when people watch the games they are happy like they used to be.
Saadat about the atmosphere of the hall Anaheim, said: There were many Iranian spectators in the hall. We are professional athletes and have played in different halls. The atmosphere created by the spectators cannot be a factor in disrupting the concentration of the players. At Halls We have played games that were full of spectators and sometimes they chanted in favor of the team and sometimes against the team. In my opinion, one of the requirements of being a professional athlete is to maintain his concentration in difficult situations.
Iran national volleyball team at 3:30 in the morning on Sunday, July 18, in the third match of the third week of the League of Nations in Anaheim He will line up against Argentina and in less than 20 hours, he will face Cuba in his last match.