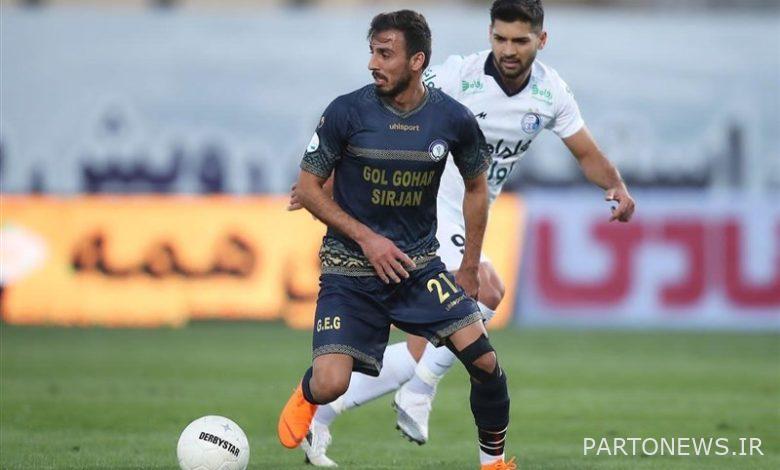 In an interview with a sports reporter of Tasnim News Agency, Saeed Sadeghi said about his team's performance in this year's league: "Our goal from the beginning of the league was to be among the contenders for the championship and to win the quota of the Champions League." We had good conditions from the beginning of the league, but the loss of seven points broke our team.
The winger of Golgohar Sirjan football team added: "If this point deduction did not occur, do not doubt that we were a serious contender for the championship, but nevertheless we put our hands on our knees and got up again." Of course, this incident damaged our team mentally and psychologically for a few weeks, and this caused us to lose 20 points.
In response to the question "Does Golgohar have a chance to stand at the top of the table this season or not?", He clarified: "Competition between all teams is difficult and there is no easy opponent." You saw how well the car city played football against us and what motivated it. Our whole goal is to get the best results in the final six games and reach the Asian quota. The people of Sirjan are very warm-hearted and football-loving, and I hope that something will happen that will make them happy at the end of the season.
Sadeghi, who has been one of the most influential players in the Premier League this season, said: "I always like to have the best performance on the pitch, and if I was seen more this year, it was because of Amir Ghalehnoei, who worked hard for my development, as well as the team players." They work hard on the field and if it were not for them I would not be able to do this.
"I did not claim to be invited to the national team in the past, but this year I experienced good conditions and I was expecting to be invited," said the winger of the Golgohar football team, who still does not have the opportunity to play for the national team. I admit that the national team has good players and legionnaires, but they could have given me a chance to be invited. If I am invited in the future, I will try to show myself, and if I am not invited, I wish the national team success.