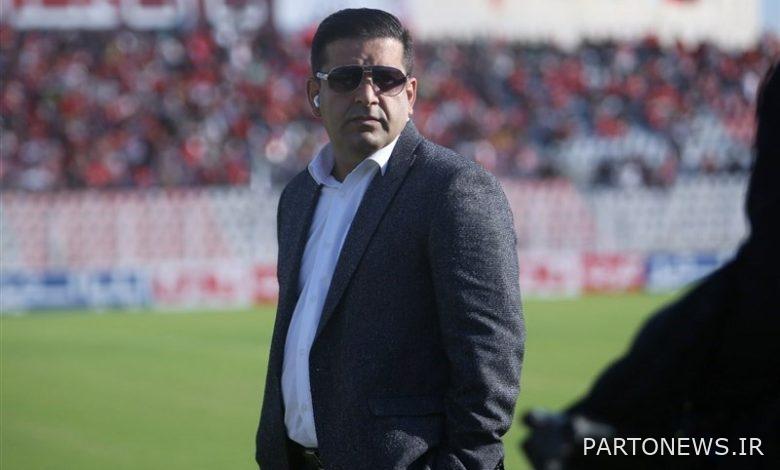 According to the sports reporter of Tasnim news agency, Izad Saifullahpour said after Nasaji's 5-1 defeat against Persepolis: I apologize to all Nasaji fans. Today was our bad day and the Persepolis people's good day. Rest assured, this was our last bad defeat.
He said about the margin that was created for Reza Hadadian, the owner of Textile Club, before the game: It was a mismatch. When the league organization allocates a number of seats for the visiting team in a special position, I don't know why guest cards are not given at Azadi Stadium! In all provinces, cards are given in the meeting before the game. When Mr. Haddadian came to the stadium, a person who was not familiar with him caused problems to enter. Haddadian is a well-known figure and works hard for Mazandaran football and national football. He should not be treated like this. I hope these issues will not happen again.
The CEO of the textile club stated that he had a discussion with his team's players before the half-season: this usually happens to his players when a team is working well. We got 20 points in the half season, which is good points. I hope we follow professional principles.