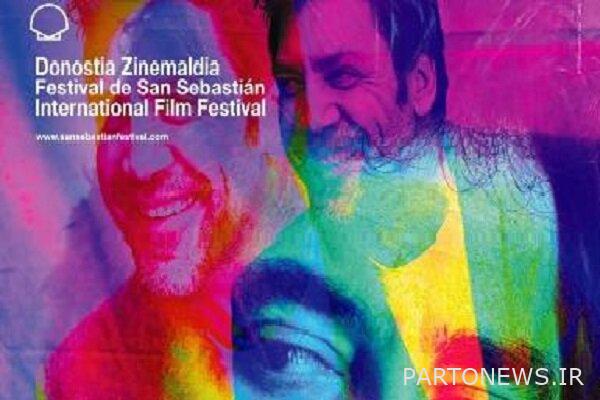 In the main competition section of the San Sebastian International Film Festival 2023, there are films by Christy Poyo, Noah Pritzker, Joachim Lafosse and Robin Campillo.
Charso Press: According to Variety, a group of established auteur directors from Joachim Lafosse, Christy Poyo, Robin Campillo and Martin Reitman, along with rising stars such as Maria Alche, Benjamin Neistat and Raven Jackson, are among the first group of directors to compete in the San Sebastian Film Festival's main competition. They participate in September, they are placed.
The list announced on Friday also includes American writer and director Noah Pritzker.
This festival, which compared to other first-class festivals in the world, always welcomes a wider range of films, named 4 comedies in the list of the first films that have been included in this year's San Sebastian competition, one of which is the film of Neistat and Alche. In San Sebastián in 2018, Alcheh won the best director and the Horizonte award with the films "Rojo" and "The Sunken Family", respectively.
This year, the American film All Dirt Roads Taste Salt, Raven Jackson's debut, produced by Barry Jenkins, a lyrical exploration of a black woman's life in Mississippi, Noah Pritzker's Ex-Husbands from America, starring Rosanna Arquette and Miles Heizer, about an impending divorce, and the film "MMXX" by Cristi Puio from Romania is included in this list.
Poiu, who won the Cannes Film Festival's Look Award in 2005 with "The Death of Mr. Lazarescu", is considered the cornerstone of the Romanian New Wave. His new film is a drama about a therapist, her younger brother and her husband, and an organized crime police detective who are all caught up in personal issues but are actually standing at the crossroads of history. Puyo won the best director award for "Malmekrog", which was the opening film of Berlinale 2020.
"Exercise" by Martin Reitman, a production from Argentina, Chile, Brazil, about an Argentinian yoga teacher living in Chile, a comedy about the world of yoga, and "Poan" by Maria Alche and Benjamin Neistat, a production from Argentina, Italy, Germany, France, Brazil, a story From the farcical academic competition at the Faculty of Philosophy of the University of Buenos Aires, known as "Puan", which is known as a country in Argentine society, other films form this year.
Robin Campillo's "Red Island" from France, who won the Grand Jury Prize at the Cannes Film Festival in 2017 with the film "BPM" and was inspired by Campillo's personal memories and received positive reviews, is another film in this year's competition. . The story of "Red Island" takes place in 1960-70 in Madagascar as one of the last French military bases abroad.
The San Sebastián Festival, the biggest film event in the Spanish-speaking world, will announce the titles of Spanish films this season on July 17.
The 72nd San Sebastian Festival will be held from September 22 to 30 (September 31 to October 8).