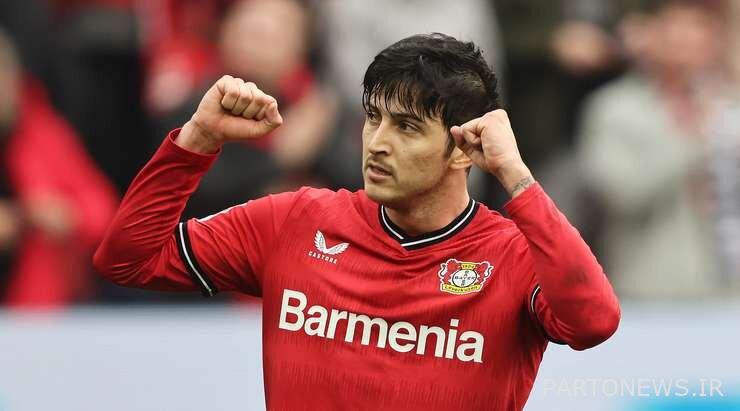 According to Mehr reporter, Bayer Leverkusen hosted Eintracht Frankfurt in one of the matches of the 27th week of the Bundesliga today and won 3-1.
Sardar Azmoun was not in Bayer's starting line-up in today's game and came on the field in the 70th minute.
Azmoun, who was one of Bayer's stars in the past weeks, scored his team's third goal in the 90+5th minute when his team was leading 2-1.
This goal was due to a mistake by the defender of Interacht and Azmoun caught the ball, and the Iranian striker scored after going behind the opponent's goalkeeper.
With this win, Leverkusen got 43 points and placed in the sixth place.