bourse
Economical
Scholarship forecast for the first week of Ardabisheht (infographic)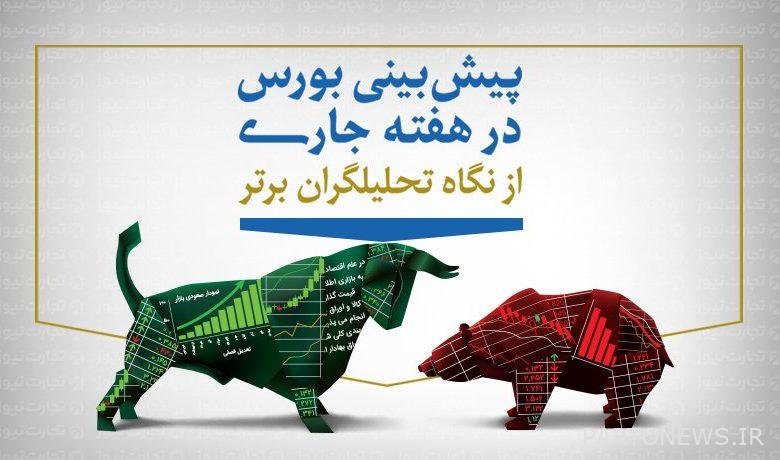 According to Tejarat News, in the past week, the total stock market index experienced a growth of about 3.9 percent and reached the level of 1,512,000 units from the level of 1,454,000 units.
The total homogeneous index increased by about 3.5% from a height of 387,639 units to 401,436 units. The total OTC index, like the other two indices, had a positive trend and increased from 20,247 units to 20,763 units and experienced a growth of 2.5 percent.
In the first three days of trading, real people injected money into the money market, and on Saturdays, Sundays and Mondays, we had 216, 121 and 83 billion tomans of real money, respectively, and on Tuesdays and Wednesdays, 6 and 124 billion tomans, respectively. The real went out of business. The weekly average of small transactions during the current week was about 6000 billion Tomans and the value of dollar transactions this week was about 219 million dollars.
Despite the fluctuations in the inflow and outflow of real money into the market, in the inflow of real money into bonds and funds, we saw the outflow of money every day. Haghighi withdrew money from bonds and funds during all 5 trading days this week, with the highest figure on Sunday (244 billion Tomans) and the lowest on Wednesday (12 billion Tomans).
Experts believe that the stock market will turn green next week.