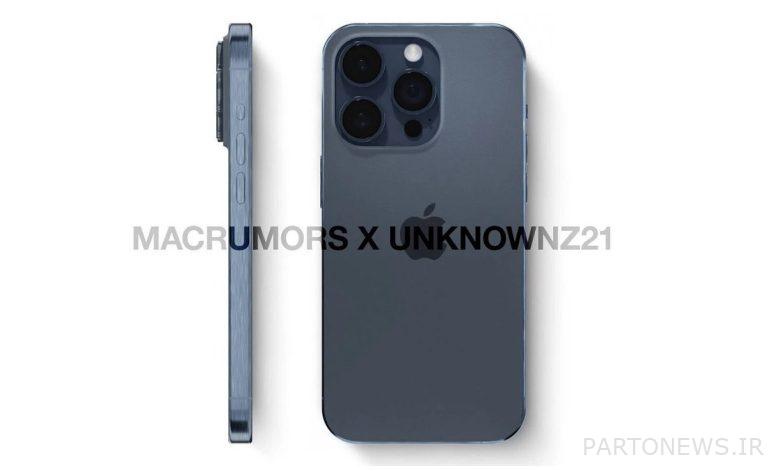 Apparently, Apple plans to unveil its new flagships this September. iPhone 15 Pro in a new color Dark blue Grayish also introduced.
website MacRumors Citing its reliable sources, it explains that this new color is similar to the blue color we've seen on iPhone 12 Pro models before, but as seen in the images below, it appears to be darker and grayer.
Although there were rumors in the past about the dark red color of the iPhone 15 Pro phones, this new report says that there is no indication that this color will be developed. However, Apple has also used blue color in the iPhone 15 Pro prototypes, which makes this option more likely.
Blue iPhone 15 Pro
Like every year, we expect Apple to use different colors in the new iPhones. Usually, the company goes for bright and youthful colors for regular iPhones, and introduces the Pro versions in more serious and deep colors that are slightly darker.
This year, various rumors have mentioned some interesting colors for them. In addition to the dark red color for the iPhone 15 Pro that we mentioned, light pink and light blue colors have also been reported for the regular versions of this family.
About other specifications of iPhone 15 Pro; In terms of design, we expect this device to have some important changes with its previous versions. For example, the bezels around the display will probably get slimmer and there will be a new button to mute the device. Also, the USB-C port replaces Lightning and the volume and power buttons can be placed in different places.
Recently, in a report about the most expensive member of this family, the iPhone 15 Pro Max, it was said that this device may be more expensive than its previous generation.