Balls and nets
Sport
Sepahan Aram's first half against Pakhtakor / Ismaili ‌far's mistake ended well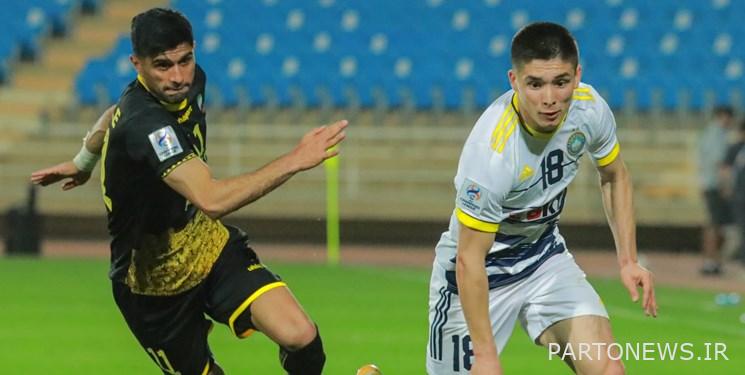 According to the sports reporter of Fars News Agency, Sepahan football team played against Pakhtakor in the return round of the group stage of the Asian Champions League, the first half of which ended in a goalless draw.
In this half, Sepahan, which is in dire need of scoring and gaining three points, did not create much danger on the opponent's goal, and it was Pakhtakor who achieved his goal by calming down and managing the game.
Referee: Jumpi Lida (Japan)
Helps: Raot Nakarit – Tanate Kokuen (Thailand)
yellow card: Farshad Ahmadzadeh from Sepahan / Khojaef from Pakhtakor
Red card: –
Flower: –
Sensitive moments
5 minutes
Daniel Esmailifar's mistake in the penalty area caused the opponent's striker to catch the ball, but the defender was repulsed by the team's defenders.
---
9 minutes
Farshad Ahmadzadeh's dangerous shot on the way to the goal hit the opponent's defender with his head to make a corner.
---
38 minutes
Jamrobkov Pakhtakor's shot in the Sepahan penalty area, while Mazaheri was in an unbalanced state, hit Nejad Mehdi to keep the gate of our country's representative closed.
---
End of message /
Suggest this for the front page