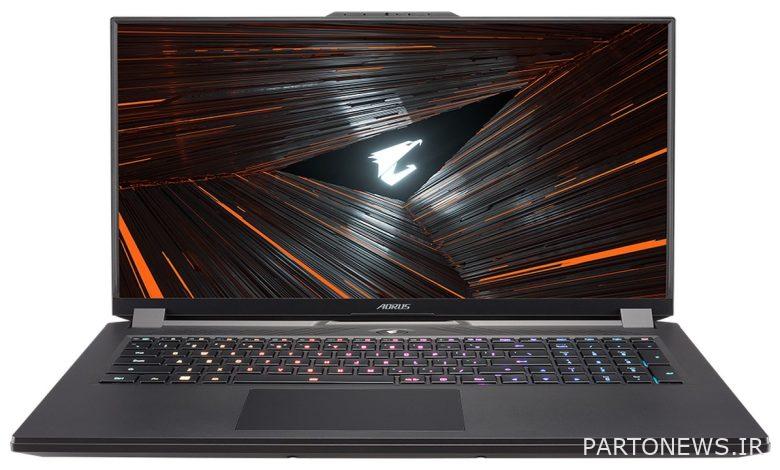 No official announcement has been made by Intel about the introduction of the new Alder Lake-HX series processors, but that did not stop GIGABYTE from trying to list the new AORUS 17X laptop with an Intel Core i9-12900HX 16-core processor. This is a new series of Intel processors based on the desktop silicon class with 8 functional cores instead of 6 cores, and is now available in the Alder Lake-H / P series laptop.
The new GIGABYTE laptop with Intel Core i9-12900HX CPU will probably be the company's flagship gaming product. The 16-core Intel processor with a boost frequency of up to 5.0GHz sits next to the RTX 3080 Ti laptop with a 130 watt TDP.
operating system
Windows 11 Home
CPU
12th generation 16-core Intel Core i9-12900HX processor with base processing frequency 2.3GHz / turbo processing frequency up to 5.0GHz and Efficient-Core Max Turbo processing frequency 3.6GHz
screen
17.3-inch display with slim bezels and 1080p resolution / IPS LCD Anti Glare panel with 360 Hz refresh rate and seventy-two percent NTSC
RAM
Two 32GB DDR5 slots
Motherboard
HM670
GPU
GeForce RTX 3080 Ti for laptop with 16GB GDDR6 RAM / clock boost 1395 MHz and maximum power 130 watts
Intel Iris Xe Graphics
This Nvidia GPU is based on the latest GA103 laptop graphics card technology. This system is based on the HM670 motherboard and has 64 GB of DDR5-4800 RAM. The new GIGABYTE AORUS 17X laptop, which weighs 2.7 kg and has a display with a resolution and refresh rate of 1080p 360Hz, is by no means a lightweight product designed for easy carrying.
The 280-watt power supply that comes with this laptop will probably add to its overall weight. Intel has not yet officially confirmed the release of its Alder Lake-HX series processor, but the company is expected to confirm the release of these products in an official announcement soon, possibly in May.
According to some previous speculations, the Alder Lake-HX series of processors will be designed and released for mobile workstations, but with the news of the new Gigabyte laptop using the sixteen-core Intel CPU, it is now clear that These CPUs will also be available for high-end gaming systems.
Score: 5.0 Out of 5 (1 vote)
wait a little…