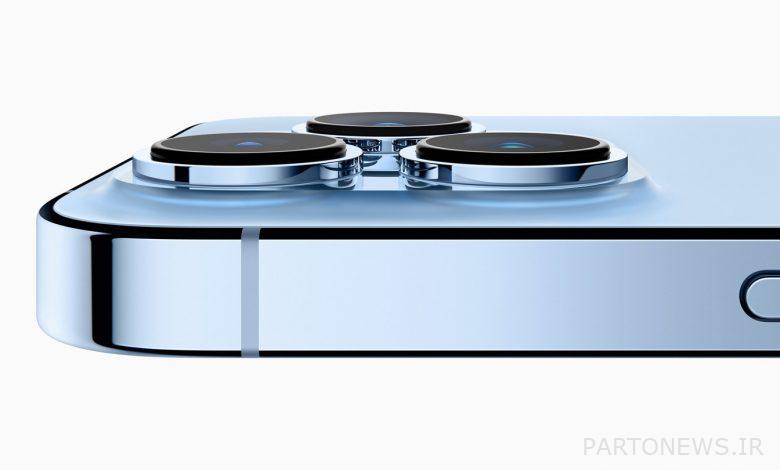 The iPhone family was officially introduced by Apple 13 hours ago and comes with a variety of changes. Some of these changes have taken place in the camera section, and this year the anti-shake capability of the shift sensor will be offered not only in the Pro Max model but in all models.
Apple's new flagships are equipped with advanced shift sensor stabilization in all models. The Cupertinos first introduced this feature on the iPhone 12 Pro Max, but this year they have introduced it on all iPhone 13 models.
Shift sensor technology stabilizes the camera sensor instead of the lens, allowing you to shoot with minimal vibration. This technology, previously only available on DSLR cameras, improves image quality and gives you the most stable image.
Apple has used a new ultra-wide sensor in the iPhone 13 Pro models, which has better imaging capabilities in low light environments. Pro models also perform 2.2 times better with wide-angle cameras in low-light environments.
The new iPhone 13 Pro's wide-angle camera features a new autofocus system that improves performance by 92% in low-light environments, providing brighter, sharper output. With a new design of lenses, autofocus capabilities and advanced software, Apple has provided a feature not previously seen in Apple's flagships: Macro photography.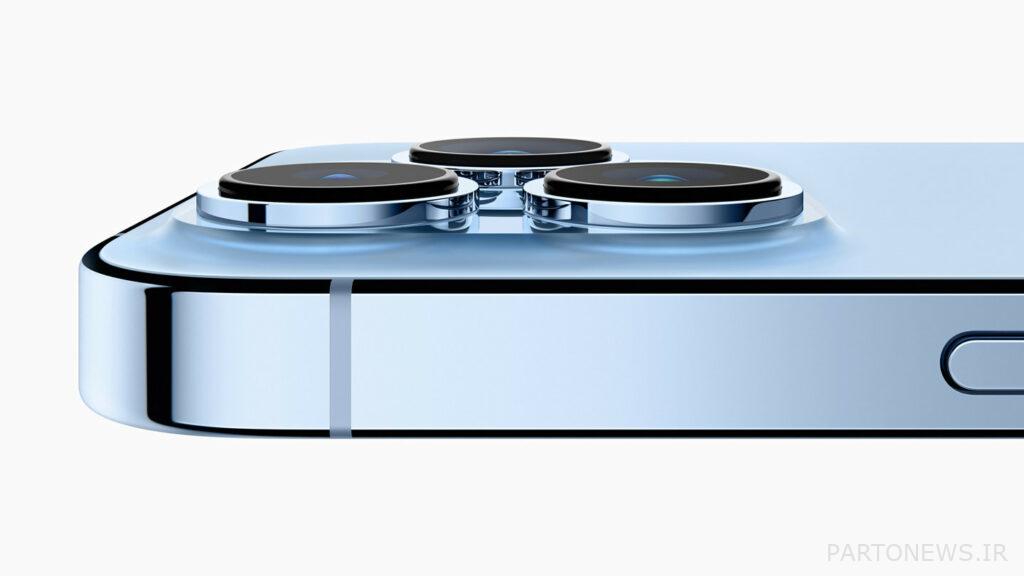 The user with macro capability can take sharp and attractive photos of subjects at a distance of at least 2 cm and take them under the iPhone magnifying glass. Macro capabilities are also included in the video recording section, including slow motion and timelps.
The iPhone 13 Pro has a 77mm telephoto camera that now supports 3x optical zoom. With this feature, the zoom range of the cameras totals up to 6 times. Both iPhone 13 Pro models have night mode in all cameras.
The iPhone 13 family has also improved in terms of sensor size. This improvement in the iPhone 13 Pro and 13 Pro Max is so great that the pixel size has reached 1.9 micrometers. For the iPhone 13 and 13 mini, the pixel size is 1.7 micrometers, which is the same size as before on the iPhone 12 Pro Max. This sensor has the largest sensor size in the history of iPhones equipped with Apple's dual camera, which can collect 47% more light.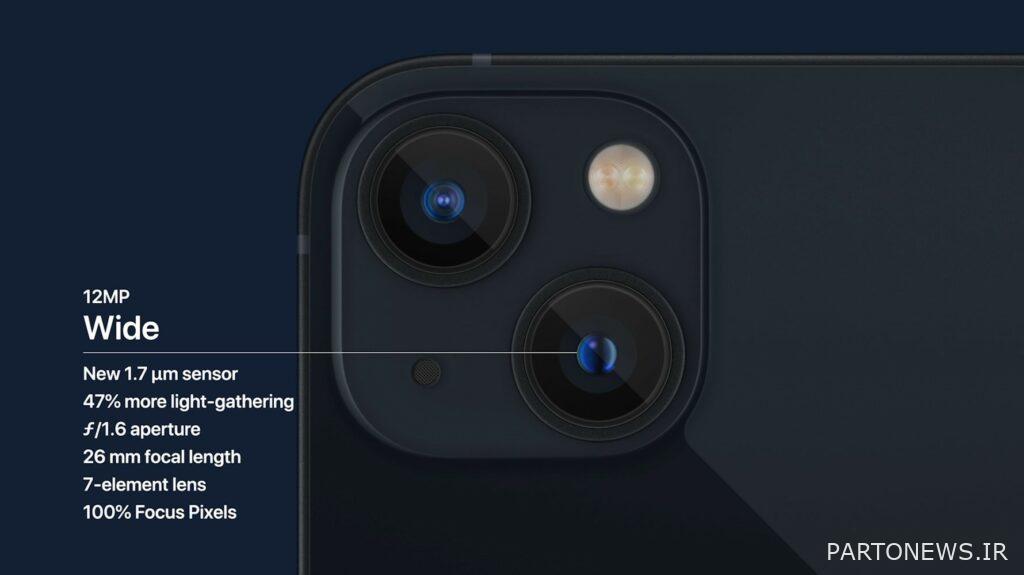 The iPhone 13 series camera has more protrusions overall. Standard models use a 12-megapixel wide-angle camera with f / 1.6 aperture and 26mm focal length. This camera consists of 7 elements to offer more capabilities, especially for shooting in low light environments.
Both standard iPhone 13 models support HDR video recording with Dolby Vision technology and are compatible with all stages of recording to editing and sharing. Now you can have 4K video recording at a maximum rate of 60 frames per second with the camera of these phones.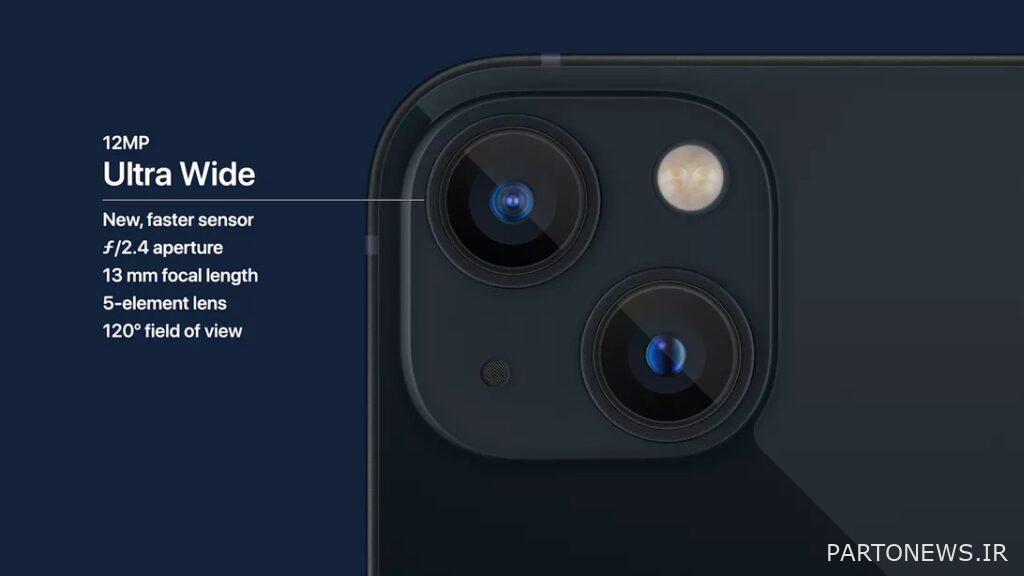 The iPhone 13 and 13 Mini also have a 12-megapixel ultra-wide sensor with f / 2.4 aperture, 13mm focal length and 120-degree field of view. This camera is made of 5 elements to provide users with a variety of capabilities. The iPhone 13 also has ProRes camcorder, portrait, computing and many more.
The iPhone 13 and 13 Mini feature a faster nerve motor and a new video signal processor that adds new capabilities to the device's camera. These products have Smart HDR 4 dual cameras and support better colors, higher contrast and better lighting for any subject.