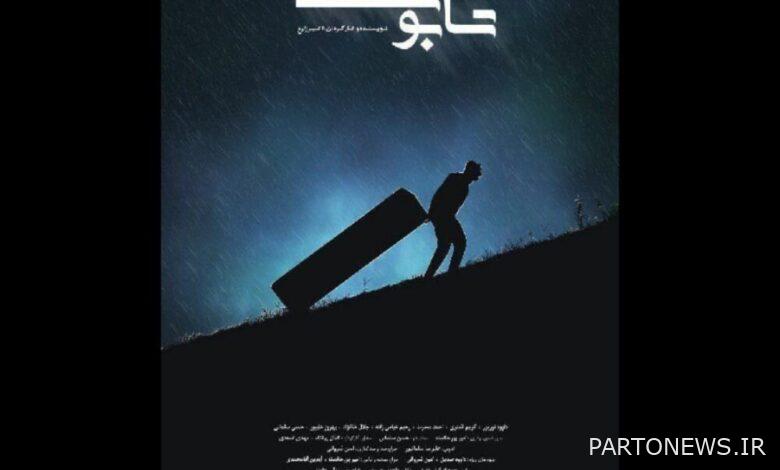 According to Mehr News Agency, citing the public relations of Documentary Network, the 11th episode of "Cinemajovan" television program will be broadcasted on Saturday, September 18, with the short film "Coffin" broadcast on Documentary Network. "Cinemajovan" is jointly produced by Iranian Youth Cinema Association and Sima Documentary Network, focusing on broadcasting, analyzing and reviewing short films of Iranian cinema and with an educational approach to this medium of cinema.
The screening of the short film "Taboot" directed by Akbar Zare is the main part of this week's "Cinemajuvan" program, and Nazanin Chitsaz, the host of the program, talks to the director of this short film about his experiences in the field of filmmaking. In the review and analysis table of the program, Vahid Nami discusses this short work in a conversation with Ramtin Shahbazi.
The short film "Coffin" directed and written by Akbar Zare, is based on an interesting story that was written with the creative mind of the director and turned into a short film. Dawood Nurpour, Karim Ashtari, Rahim Abbaszadeh, and Ahmed Masrat are among the actors of this short film.
The synopsis of this film states: "The roof of the village washroom collapsed due to the rain and the old coffin was left under the rain. 3 of the elders of the village come to the place to find a solution…
"Coffin" was one of the 10 short films in the short section of the 40th Fajr Film Festival. This short work has also been nominated for awards in foreign festivals such as Chile Festival, Taiga Film Festival of Russia, etc.
In another part of the 11th episode of "Cinemajuvan", Seyed Hassan Hosseini appears in front of the camera with the latest issue of the "Cinematic Genres" case and examines the second part of his case about the crime genre. Also, in the introduction section of the world's short works, the short film "Cocoon" directed by Nouri Be Goleh Gilan will be introduced.
The experience workshop will also be aired with a narration by Larry Shere, and he will give some tips about filming.
The "Sinemajovan" program, produced by Fateme Borbour and Asghar Ahmadpour, is broadcast on Saturdays at 20:00 on Sima Documentary Network, and it is rebroadcast on Sundays at 00:00 and 10:00.