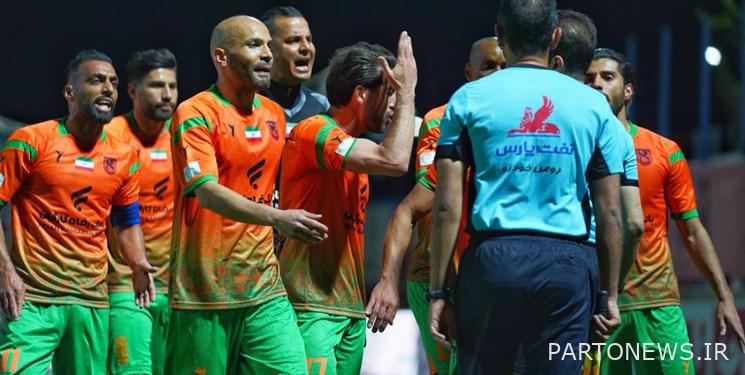 In an interview with the sports reporter of Fars news agency, Haider Soleimani said about the refereeing events of the match between Mes Rafsanjan and Persepolis of Tehran: The single and most impressive scene of this match was the penalty that was taken in favor of Persepolis. Persepolis striker Abdi was not offside, but the mistake that the referee Arab Braghi called from the defender Mes Rafsanjan behind the penalty area was correct. Mes Rafsanjan got a red card and was kicked out of the game because he made a mistake with his upper body and had no chance to play with the ball.
He added: The assistant referee of this match interfered in the referee's decision and stepped on the line of the penalty area, which means that a penalty foul should be declared. Arab Braghi had made the right decision because the error was behind the penalty area, and with the intervention of the assistant referee, he mistakenly reversed his decision and announced a penalty. In any case, the dismissal of Mes defender was correct, but the error was behind the penalty area. In fact, I can say that the most impressive scene of this game was the announcement of a penalty in favor of Persepolis.
The refereeing expert further said: Except for the first half, we did not witness any special scene in the second half and the announcement of offsides by the assistant referees was correct. Messi also scored a goal in the first half, which was correctly declared offside.
end of message/
You can edit this article

Suggest this article for the first page