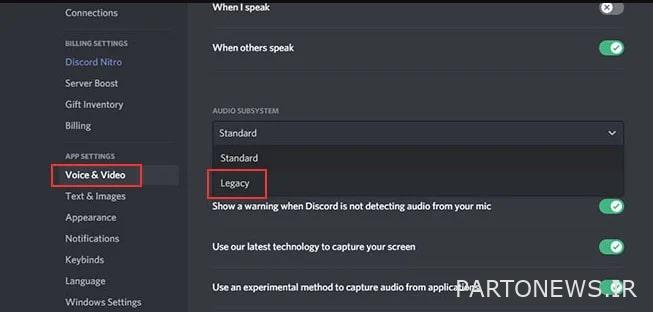 Study time:
2
Minutes
Discord is one of the popular platforms for communicating in the form of audio, video and chat on Windows, Android, Mac and iOS Runs. Recently, users have been experiencing problems with discord crash in Windows 11. If you are looking to solve this problem, join Lyon Tech.
Solve the problem of discord crash in Windows 11
Follow any of the following solutions to avoid the discord crash in Windows 11 anymore.
1. Delete the data and cache of the Discord program
The first solution is that App Data And Cache Delete the program. for this job:
First Windows File Explorer by pressing keys Windows + E Open. Then using the search section, AppData% discord% Search.
Once the search is complete, double-click the Discord file to open it. Then go to the section Local Storage go.
Delete everything in this file.
Return to file Discord Folder Go and double click on it. Then the section Local Storage go.
Also delete everything in this file and then run the Discord program again to see if your problem is resolved.
2. Turn on Legacy mode
Many users reported that by turning on Legacy mode They solved the problem of discord crashing on Windows 11. You can also try this method as follows:
First, launch the Discord program on your system and enter it User Setting Be it.
Now the option Voice and Video Choose.
Then through the menu Audio Subsystem, option Legacy Select.

How to activate legacy mode

Confirm your selection to turn on Legacy mode.
3. Turn off hardware acceleration
If mode Hardware Acceleration You have enabled Diskord to maximize the performance of your system, it is better to turn it off. To do this, follow these steps:
Launch the Discord app and enter the section Settings Become.
Then the episode Appearance Select the button at the bottom Hardware Appearance Disable.

How to turn off hardware acceleration

Finally, reactivate the Discord program to solve the problem.
4. Remove the Discord program and reinstall the latest version
Do not worry if none of the above methods solve your problem. There is still one last option for you. You can delete the current version of Discord and reinstall the new version.
This will probably solve the problem of discord crash in Windows 11. Do not forget to remove the previous version completely before installing the new version.
If you have another solution to this problem, please write to us.