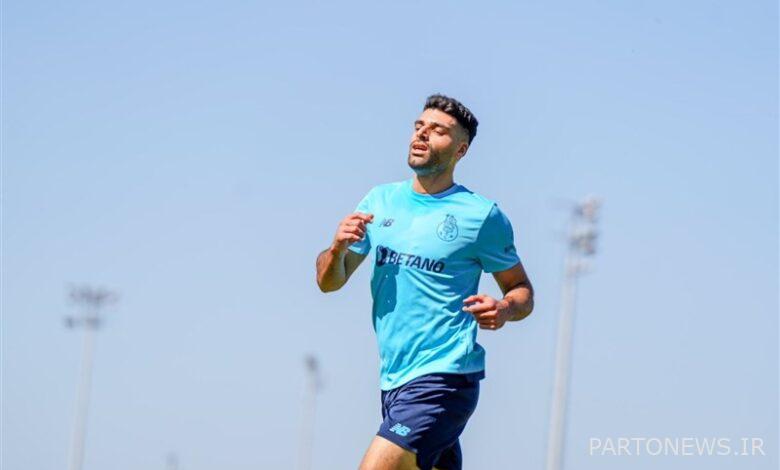 According to Tasnim news agency, the discussion of Mehdi Taremi's presence in the summer transfer window in Milan was discussed, but despite the agreement between the two clubs Porto and Milan to transfer the best scorer of the Portuguese Premier League to the Rossoneri, in the end, it was over the salary and other details. He did not reach an agreement with this Italian club so that this transfer does not take place.
Spain's "Defense Central" news site claimed by publishing a report; If Carlo Ancelotti requests to recruit a new striker, Real Madrid club will go for the 31-year-old Porto striker Mehdi Taremi on loan in the upcoming winter transfer window.
This report states: "This 31-year-old striker, who did not leave Iran until 2018, became famous in his late twenties and is one of the current strikers in the world who has not received enough attention. This Iranian international has performed well in his first three seasons in Porto and scored 31 goals for this Portuguese team last season.
Despite Taremi's not-so-good start to the current season, he still has his clients. Recent reports suggest that Tottenham may try their luck again in the summer of 2024 to buy this Iranian striker. If they were to make a move for Taremi in January, they would likely have to compete with Real Madrid for him.
Real Madrid chose not to recruit a replacement for Karim Benzema in the recent summer transfer window. Although the French striker's absence has not been felt due to Judd Bellingham's impressive start to the Real Madrid squad, the Spanish giants still need a prolific striker, and Taremi is therefore considered a suitable target for Real Madrid. .
Real Madrid president Florentino Perez will confirm a loan move in the January transfer window if Carlo Ancelotti needs a new striker. While the Italian head coach of Real Madrid has Khoslo in his composition, it will not hurt to have another option in the attack line.
Mehdi Tarimi's current contract with Porto expires at the end of this season.