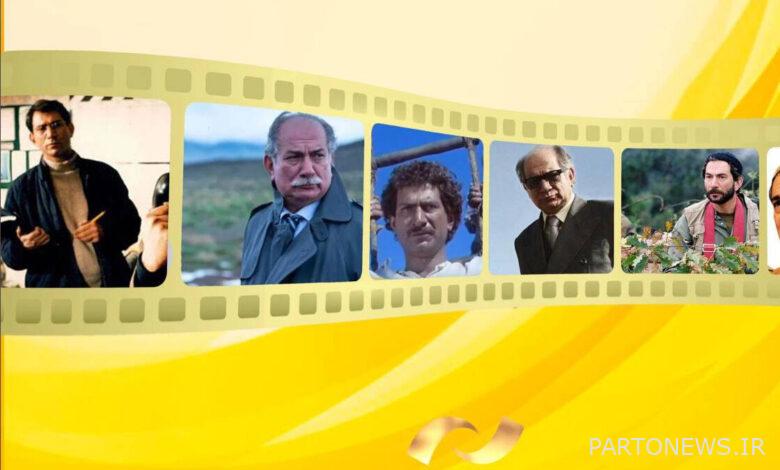 According to the Mehr news agency, citing the network's public relations, in the show section of the Sima network, from Saturday October 22 to Friday October 28 at 7:00 p.m., the films "Angelica's Ship", "Two Movies with One Ticket", "Green Ashes", "Singles" will be shown. , "Gholamreza Takhti", "Red Skinned" and "Cyanur" will be played with a live performance by Attila Pesiani.
"Keshti Angelika" written and directed by Mohammad Bozornia, produced in 1367, will be broadcast on Saturday, October 22, at 19:00 on the Sima TV channel.
The movie "Two movies with one ticket" directed by Dariush Farhang will be shown on Sunday, October 23rd at 19:00. Mehdi Hashemi, Afshana Baygan, Siamak Atlasi, Attila Pesiani, Shahla Riahi, Hossein Mohib Ahri and Fateme Naqvi star in this movie.
"Green Ashes" is a movie directed by Ebrahim Hatamikia made in 1372. This movie will be shown on Monday, October 24 at 19:00. Attila Pesiani, Zlata Pleshkova, Barbara Bubulova, Asghar Naghizadeh, Besira Minovich, Milan Bahol, Gabriela Zurikova, Rafiq Al Khoury, Hassan Salibo, Joseph Baynak, Peter Rufus and… are the actors of this movie.
The movie "Singles" directed by Asghar Hashemi and produced by Yadullah Shahidi will be broadcast on Tuesday, October 25 at 19:00. Mohammad Reza Fortun, Maryla Zarei, Majid Salehi, Elnaz Shakerdoost, Atila Pesiani and Manouchehr Azari play roles in this work.
The movie "Gholamreza Takhti" directed by Bahram Tavakoli will be broadcasted on Wednesday 26 Mehr on the show network. Actors such as Alireza Gudarzi, Shahrukh Shahbazi, Mahoor Alvand, Setara Pesiani, Hamidreza Azarang, Mojtabi Pirzadeh, Paryush Tadari, Masoume Ghasemipour, Banipal Shomon, Attila Pesiani, Mohsen Takhti, Behnoosh Tabatabai and Farhad Aish have played roles in this movie.
The movie "Red Skin" directed by Nima Javidi will be shown on Thursday, October 27 at 19:00. Navid Mohammadzadeh, Parinaz Izdiyar, Attila Pesiani, Setare Pesiani, Habib Rezaei and Mani Haghighi are among the actors of this movie.
The movie "Cyanour" directed by Behrouz Shoaibi will be broadcast on Friday, October 28 at 19:00. Actors such as Mehdi Hashemi, Hanieh Tousli, Pedram Sharifi, Babak Hamidian, Hamed Kamili, Behnoosh Tabatabai, Reza Moulai and Attila Pesiani have played roles in this movie.
Veteran theater, cinema and television actor Atila Pesiani passed away on Friday, Mehr 14, after a period of fighting with cancer, and the artistic community of the country mourned his death.