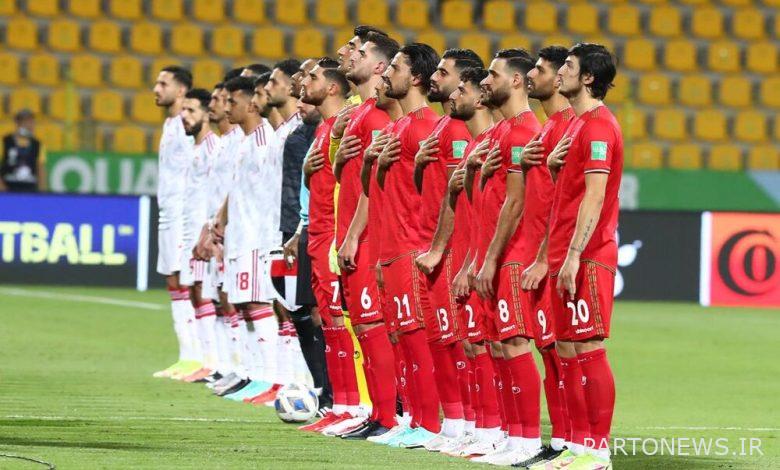 According to Mehr News Agency and quoted from the website of the Football Federation, according to some rumors about the elections related to the technical staff of the Iranian national team, rumors were formed that led to the issuance of a statement in this regard.
The text of this statement is as follows:
Following the article published in one of the non-sports newspapers and the misinterpretation of the positions and statements of the Supreme Leader of the Islamic Revolution in support and praise of domestic coaches, it is necessary to announce some issues to clarify the positions of the Football Federation and clear up the ambiguities surrounding the national team.
The mission of the Football Federation of the Islamic Republic of Iran is to strive for the preparation and presence of a strong, coherent and worthy team in the World Cup competitions, which can bring satisfaction, pride and joy to the great nation of Iran, the youth and those interested in football in international arenas.
This is despite the fact that one political newspaper's unrelated interpretation of His Holiness's statements by using a false and dubious headline has created an inappropriate atmosphere around the Iranian national team and the football federation.
The Supreme Leader's emphasis on the need for the independence of organizations, meritocracy and the execution of executive affairs by experts in every field, which is undoubtedly the Football Federation, shows a wrong understanding of the statements and recommendations made.
Unfortunately, this article is also an example of undermining the position of the office of the Supreme Leader, while the publication of a post on the Instagram of the Supreme Leader has nothing to do with the conditions and issues related to the Iranian national football team, and the false and marginalizing impression published in this newspaper has caused the deviation of public opinion and reactions. It has been incorrect.
On this basis, the Football Federation of the Islamic Republic of Iran, based on its duties and responsibilities, in order to fulfill the orders of the Supreme Leader in the field of pride and the powerful presence of the representatives of Islamic Iranian sports in international arenas, as well as the happiness and satisfaction of the noble people of Islamic Iran, only in line with the interests and national interests. Regarding the conditions of the national team, it will make a decision completely independently and will act according to its duty, and no political and non-sporting interference has taken place in such specialized matters, which are considered within the scope of the defined duties of the officials of the federation. They have emphasized the complete independence of the federation in the field of decision-making regarding the conditions of the national team and the supportive role of the honorable government in supporting the federation in the preparation of the national team.