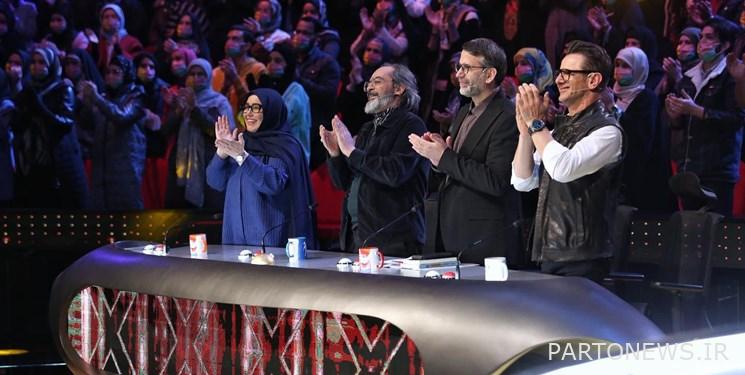 According to Fars, citing the public relations of "Asr Jadid" program, on Saturday and Sunday, 25th and 26th of July 1401, at 10:00 p.m. until early morning, the programs announcing the results of the third season of Iran's talent contest will be aired on Sa Sima channel.
The finalists of the third season performed last Saturday night. Peyman Ebrahimi continued the stories of his family and dedicated his performance to his grandparents. Ehsan Yasin sang a song in 3 languages ​​and performed a new romance. Setila and Anissa combined their aerial movements with a story to make a little girl realize her dream. The heroes of Iranzmin brought Gud Zorkhane to the stage of the program with a show. Saina Sheikhi showed her ability by dubbing several animations and playing at the same time without looking at the pictures, and Ali Tulabi sang Kurdish and Azeri pieces with traditional singing.
In the announcement of the results, the finalists come with their families to tell more about themselves and the activity in which they are talented, and invite their viewers and fans to vote for them with a free recipe code if they liked their performance. Beside them, their coaches are also present to tell about the experience of working and training with these talents.
In these 2 programs, the performances of the participants of this season will also be shown and a summary of the final will be broadcast. Apart from these, the stars of the first and second seasons of "Asrjadid" are also present with this year's finalists.
end of message/
You can edit this article

Suggest this article for the first page